Learn how to add products from your website to AutoDS and configure your account.
New in AutoDS! you can now sign up as one of our private suppliers and be exposed to the thousands of dropshippers that will be used your products in their stores!
How can I join the Marketplace?
First, register here.
Then, you will see the following: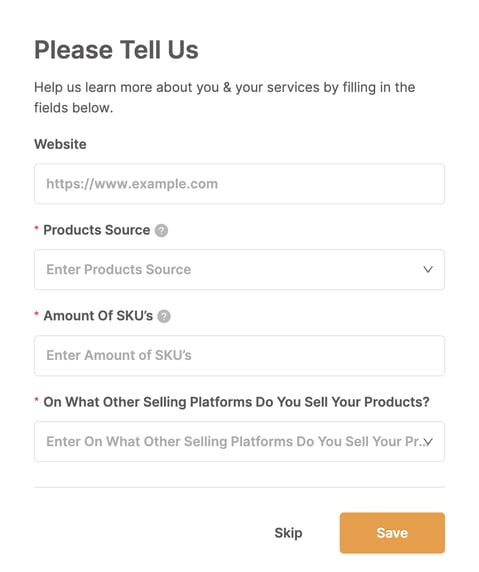 You will need to fill in the information or either 'Skip' and fill it in later on.
Configuring your store
Once you finished the registration process, you will need to configure your account & suppliers settings along with your policies.
To do that, make sure you are on the homepage and click on 'configure account & suppliers settings'.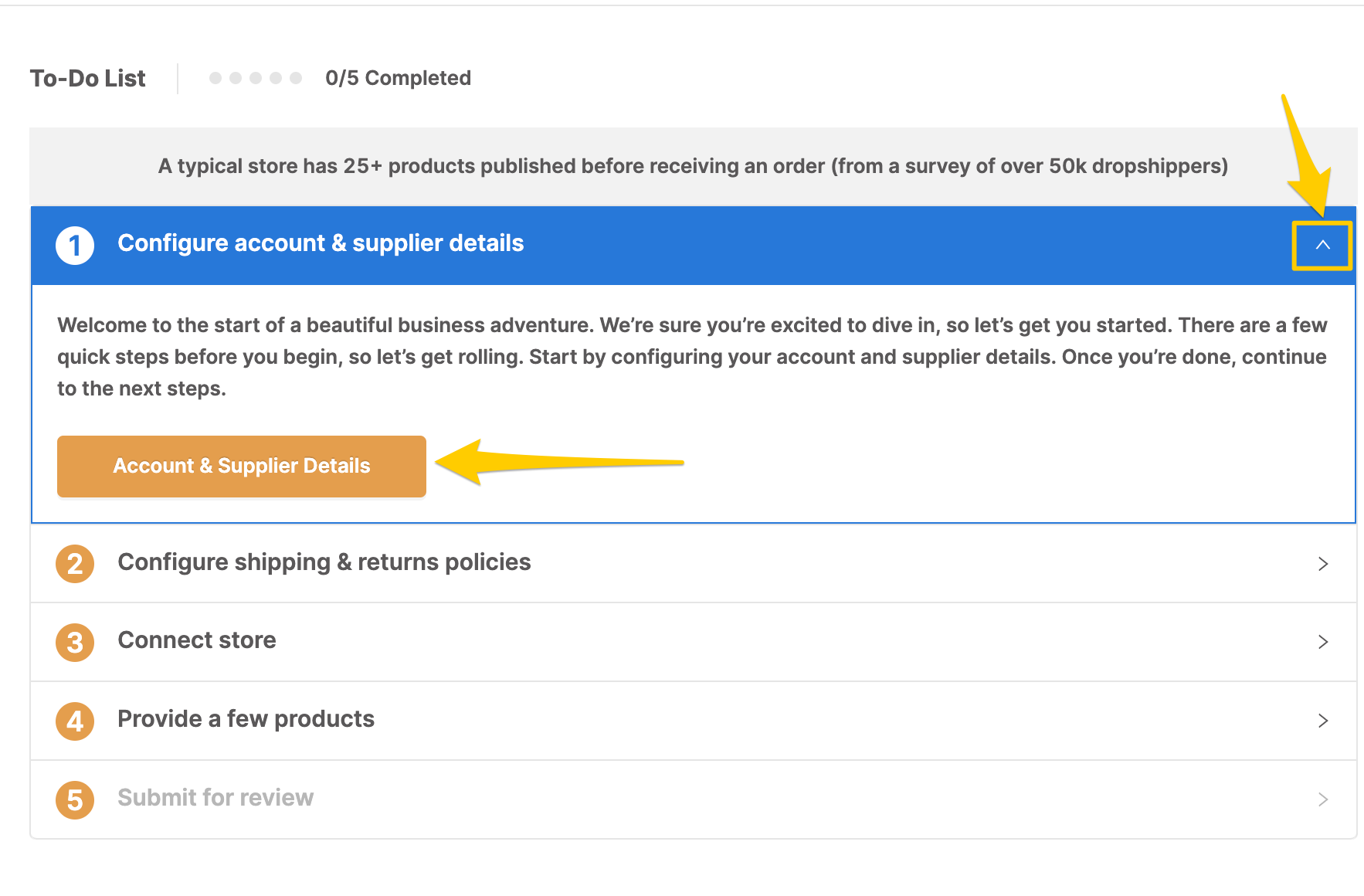 Then, go ahead and fill in the following details.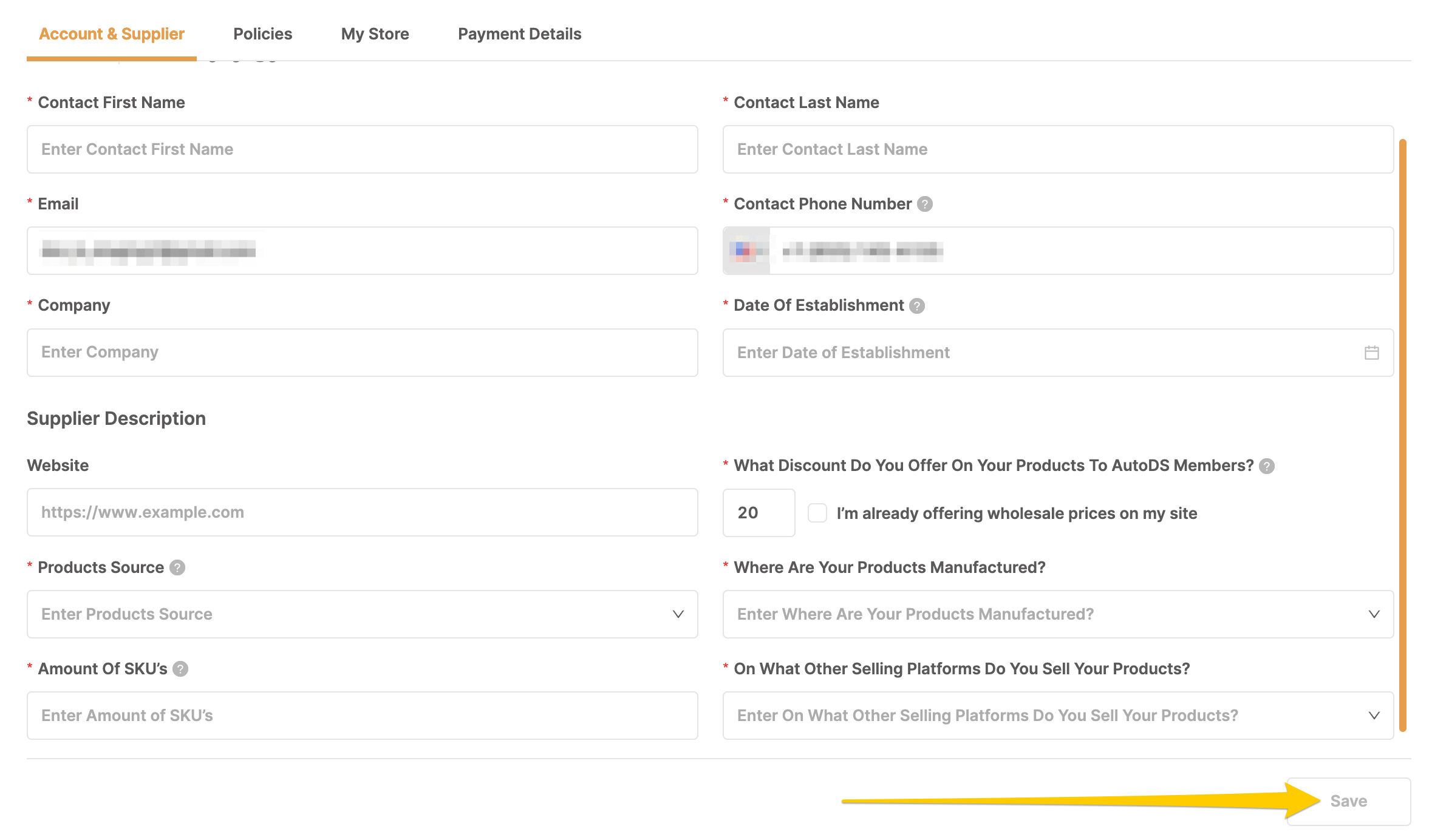 After completing filling in 'account & supplier' settings, click on' Settings → 'Policies' and fill in your policies preferences as well ↓

Connecting your Store
After completing configuring the Account & supplier and policies settings, you can go ahead and connect your store.
Click on 'Settings' → 'My Store'

Please check the featured numbers in the following image.
You will find a detailed explanation of each featured number below the image.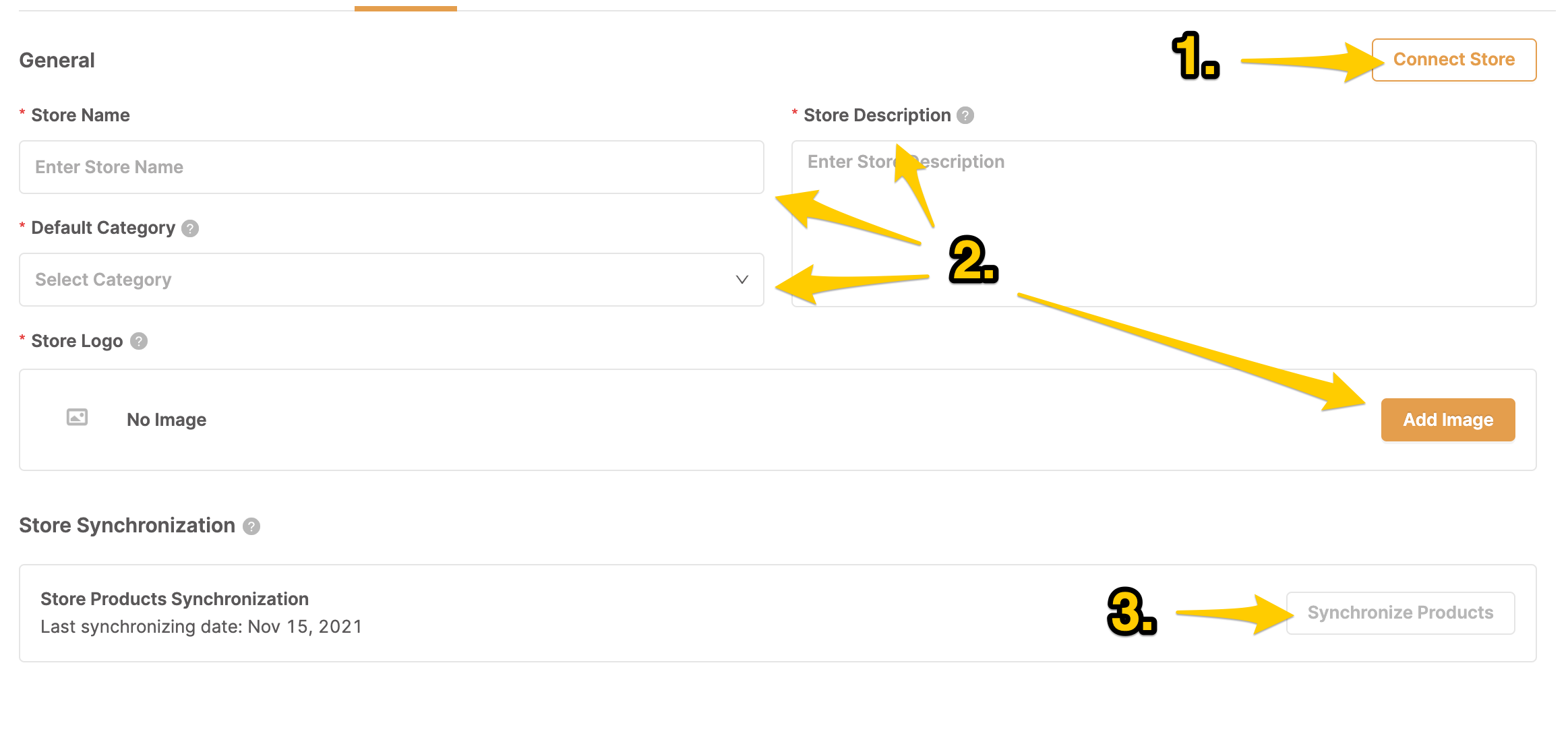 Connect Store - Add your store address and click on 'Add store'

Store details & logo.
Synchronize products - After completing Steps 1 & 2, click on this button.
Add products
Note - before adding products, you must connect your store.
In order to add your products, you will need to click on 'Settings' → 'My Store' → 'Synchronize Products'

Then, navigate to 'My products' - you should see your products syncing to AutoDS.

Submit for Review
After finishing all of the above steps, all we got left to do is to send your account for a review by the AutoDS team.
Click on 'Home page' and on Step 5 click submit.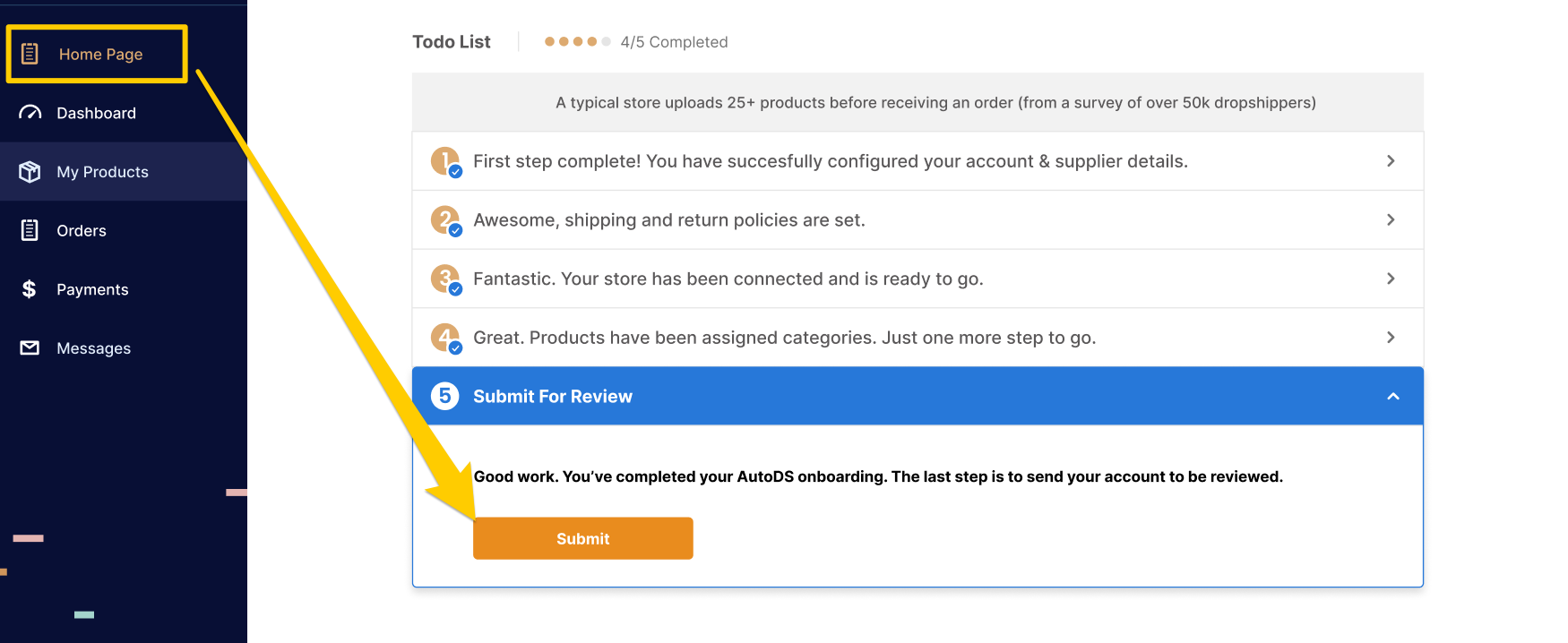 After clicking submit, your request will be answered within up to 3 business days.
---
If you have further questions about this topic, please do not hesitate to address us at the support chat - we will be more than happy to assist you.