Learn how you can monitor specific items that are not Prime
This article explains AutoDS V1, our OLDER version.
It seems like you got left behind and still not upgraded to our newer V2 version if You still see this article! No worries, you can start the process NOW!
👇🏻Click on the link below to Start the Migration👇🏻
SAVE YOUR TIME - Go ahead and transfer to our New AutoDS V2 Version!
We have the same Tutorials & Features on our V2 section, don't worry about it!
-----

If you wish only to have prime products in stock on your store, you can still allow the monitoring of a single non-prime product from the quick edit mode of a product. Click the notebook icon on the left side row on your active listing page.

When the edit page pops up, scroll down and mark the "Allow marketplace" box.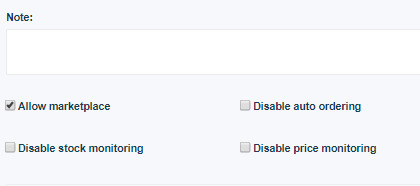 These settings tell the system to keep this item in stock on your account even though it is not a prime item.
To enable all non-prime items to stay available in stock on your store, you can do it on your Amazon settings in the products monitor.
Monitors → Products Monitor → Amazon Settings
Uncheck "Prime" as shown below: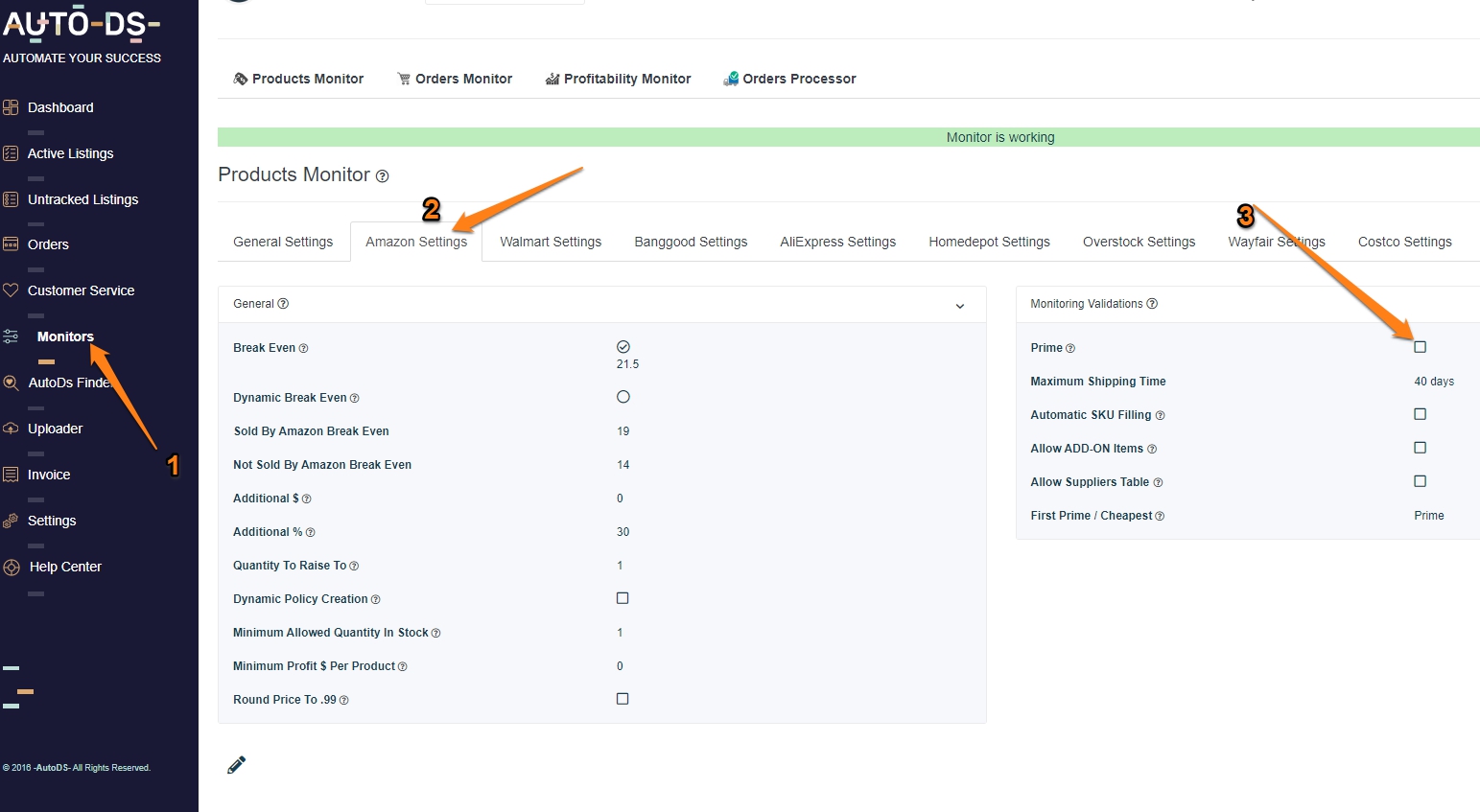 This will remove the "prime" scan for all of your listings in this store.
If you have further questions that were not answered in this article, please do not hesitate and turn to us at the support chat - we will be more than happy to assist you.
________
Last updated August 6th 2020