This article explains AutoDS V1, our OLDER version.
It seems like you got left behind and still not upgraded to our newer V2 version if You still see this article! No worries, you can start the process NOW!
👇🏻Click on the link below to Start the Migration👇🏻
SAVE YOUR TIME - Go ahead and transfer to our New AutoDS V2 Version!
We have the same Tutorials & Features on our V2 section, don't worry about it!
The correct way to check if an item is in stock is to open an incognito browser. Why is that? This is how AutoDS performs the check. It does not connect to your accounts as the data saved on your account is not necessarily updated. Also, connecting to your accounts will mean significantly increasing the time of the scans. As you know, AutoDS is one of the fastest monitors in the market today offering scans of price and stock changes every 1 hour.
In addition, by checking the items from incognito mode we guarantee getting the most updated results from Amazon without cookies or cache which save old info for these listings.
How do we surf in incognito mode?
To open an incognito window you need to click on the 3 dots on the right hand of your Chrome browser and then click on 'New Incognito Window':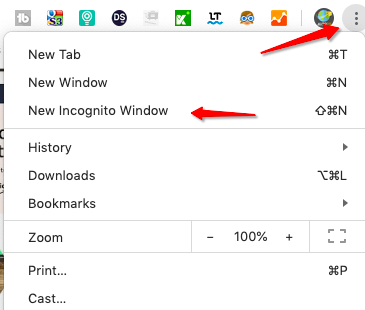 Go to Amazon.com (or any other market suck as Amazon.de).
Make sure to change the zip code to comply with the country you are shipping the item to and only then you will see the correct information. Click on the left-hand side:

Change the zip code: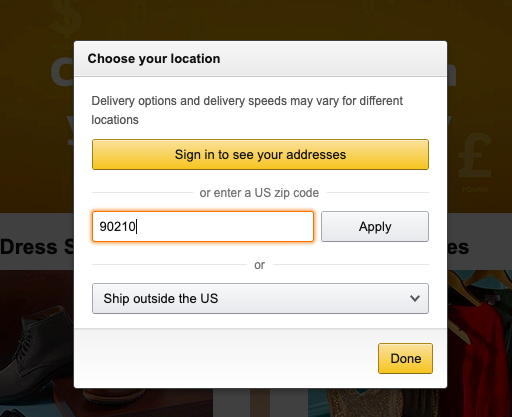 Here's a list of zip codes for our supported Amazon markets:
Amazon.co.uk: EH99 1SP
Amazon.de: 10557
Amazon.com 90210
Amazon.fr 75008
Amazon.it: 02100
Click Apply and Done.
Paste the ASIN in the search bar and press enter. Now you will get the most update result for your monitored product.

More details on this video:
Check out our other pages that can further assist you:

For further questions you are welcome to contact us through the support chat :)
________
Last updated 06.5.19