How to Upload Products Using AutoDS' Non-API Solution?
This article explains AutoDS V1, our OLDER version.
It seems like you got left behind and still not upgraded to our newer V2 version if You still see this article! No worries, you can start the process NOW!
👇🏻Click on the link below to Start the Migration👇🏻
SAVE YOUR TIME - Go ahead and transfer to our New AutoDS V2 Version!
We have the same Tutorials & Features on our V2 section, don't worry about it!
___
The Non-API solution supports both types of uploads to eBay, the regular uploads, and the bulk uploads.
The process is similar to the uploads with API, but there are very few differences.
In this article, we will describe the full process of listing products using the Non-API solution.
First, please download and configure the Non-API Chrome extension, you can learn here about the different functionalities of the extension.
After the extension is configured, create the upload - same as you do with the API version, except the last step, where instead of clicking the "Upload Now" or "Schedule Now" buttons - you will click on the "Save Product/s" button.
Click here to learn about single item uploads
Click here to learn about bulk uploads in AutoDS
After you clicked the "Save Product" button at the bottom of one of the uploaders, go to the "Schedule Uploads Calendar" and check if your products appear there with a "Pending" status.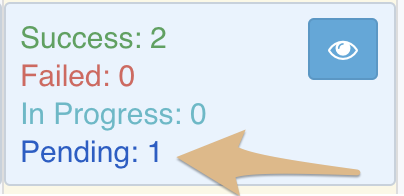 That's it! As long as your extension is on - our system will check for pending uploads every 10 minutes and your uploads will be uploaded to eBay. If they fail, you will be able to check the reason for the failure on the schedule calendar under 'Failed'.
Important!
If you did not add the File Exchange token upon adding your store and installing the extension, you will need to keep your browser open for your products to be successfully monitored and connected to AutoDS.
If you do not keep your browser open, monitoring will start again only the next time that you open it, and the extension runs again. The extension will attempt to sync all changes that occurred to your products during the last 24 hours. If your computer/ internet connection was closed for more than 24 hours, previous changes will not be applied to your connected products.
If you have further questions that were not answered in this article, please do not hesitate and turn to us at the support chat - we will be more than happy to assist you.
---
LUD: September 17th 2020