Learn how to troubleshoot this error in this help article
When you are uploading listings you might encounter this error:
"The item cannot be listed or modified. The title and/or description may contain improper words, or the listing or seller may be in violation of eBay policy.
Your item Location indicates that your item is in the United States, but you've chosen a shipping service that ships from outside the US. In order for your listing to be clear, please go back and edit the item location or the shipping service to make sure that they are accurate. For more information, see our Item location misrepresentation policy."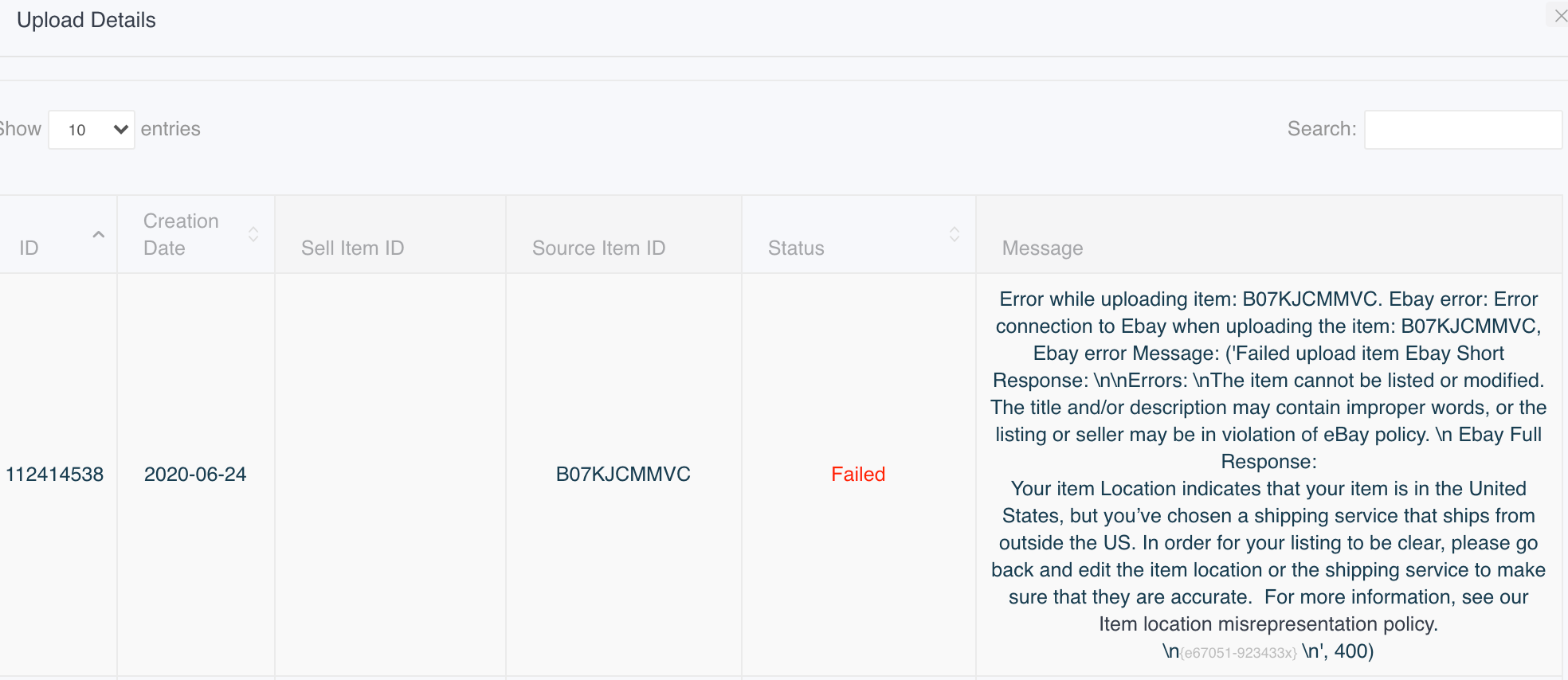 You will be getting this error message when you try to upload from a supplier that does not ship to or from the location you specified as the location of your item.
For example, if the eBay shipping policy you selected in the upload specified you ship only domestically in the US while you tried to upload a listing soucrce from AliExpress and is located in China (outside of US).
To resolve this, you need to create a new policy on eBay for items source from China.
Once you did that, you can try to upload the listing again, this time make sure to choose the location as China in the uploader and the correct policy for it.
If you have further questions that were not answered in this article, please do not hesitate and turn to us at the support chat - we will be more than happy to assist you.
---
LUD:20.7.20