This feature allows you to end your eBay listings in bulk - learn how to use it in this article
This article explains AutoDS V1, our OLDER version.
It seems like you got left behind and still not upgraded to our newer V2 version if You still see this article! No worries, you can start the process NOW!
👇🏻Click on the link below to Start the Migration👇🏻
SAVE YOUR TIME - Go ahead and transfer to our New AutoDS V2 Version!
We have the same Tutorials & Features on our V2 section, don't worry about it!
-----

Here is how it works:
You first need to select the items you wish to end and click "Bulk Change" at the top of the Active Listings page.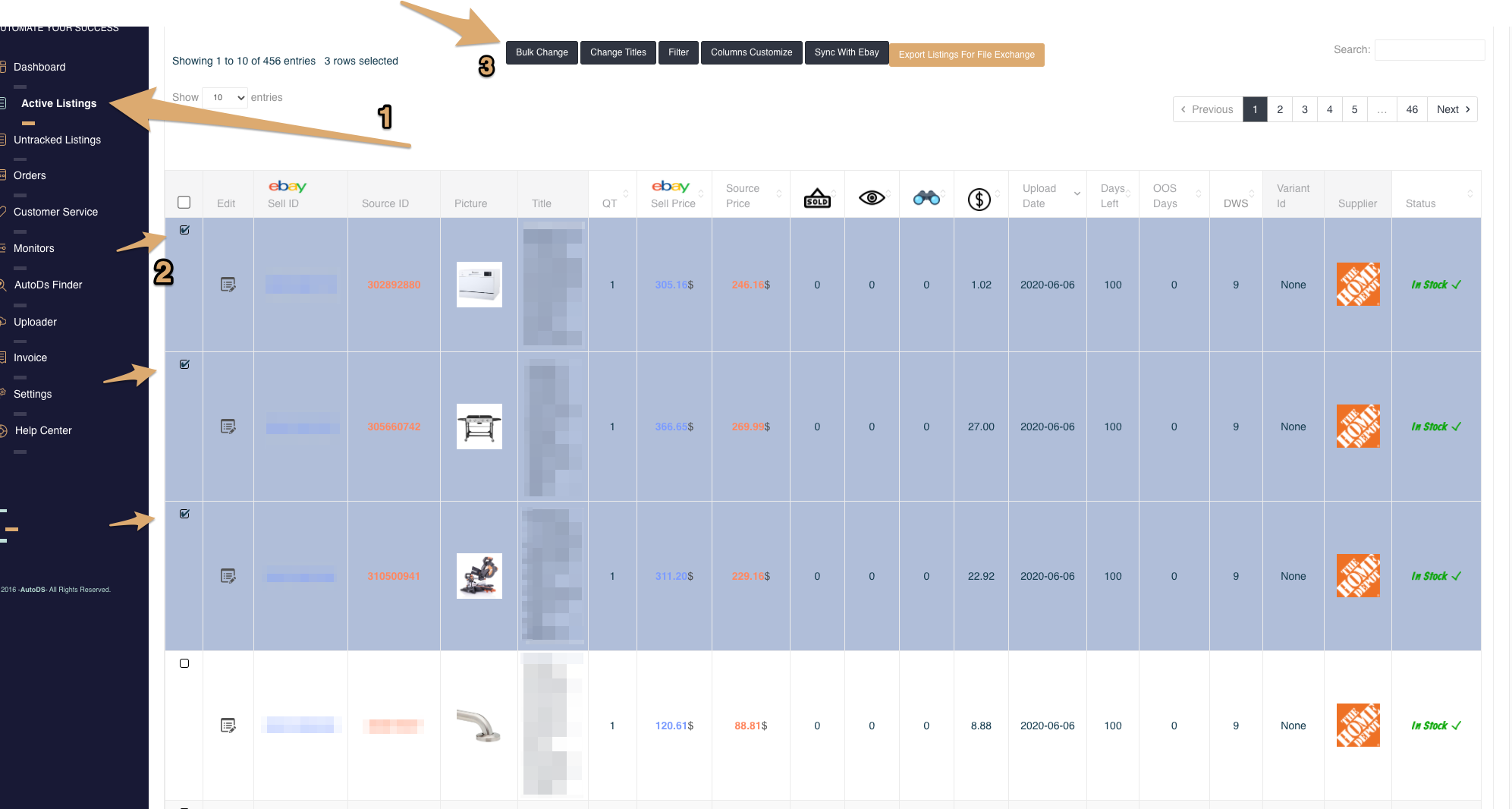 On the bulk change window, click the End Listings button: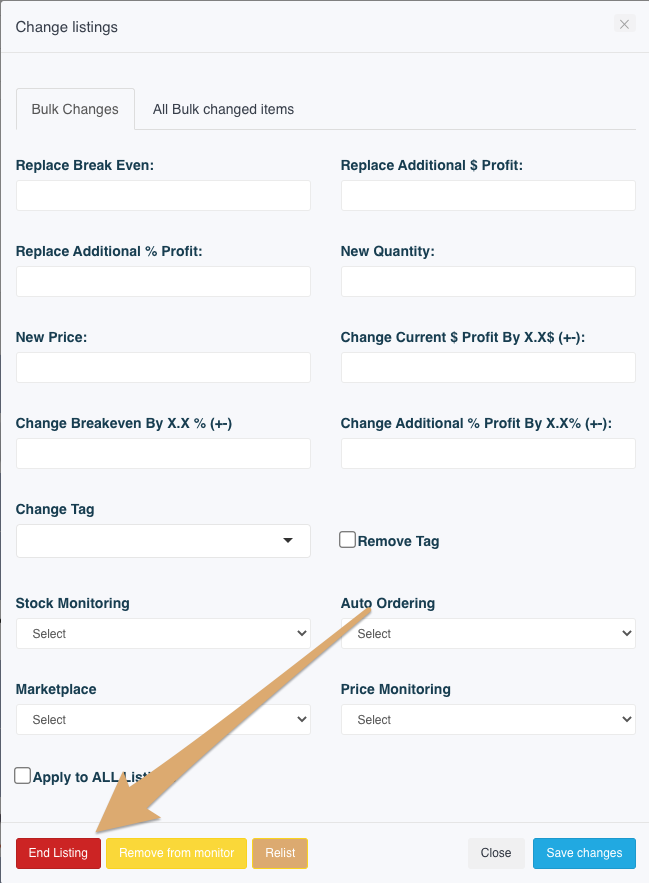 Now, all you need to do is to open the manual non-API extension on your Chrome browser and click on Bulk Delete Listings: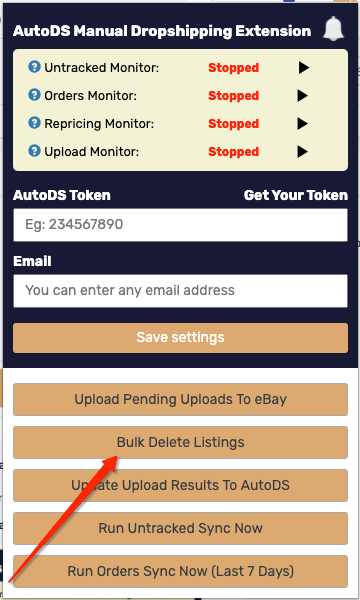 Depending on the number of listings you asked to end, it might take up to a few hours till all items have ended on eBay and removed from your AutoDS account.
Note: Even if the request is shown as finished on eBay and on AutoDS, it will still need some time, till all requested items get removed.
If you have further questions that were not answered in this article, please do not hesitate and turn to us at the support chat - we will be more than happy to assist you.
___
LUD: September 17th, 2020