Learn how you can download purchase invoices for your 'Fulfilled by AutoDS' orders.
This article explains AutoDS V1, our OLDER version.
It seems like you got left behind and still not upgraded to our newer V2 version if You still see this article! No worries, you can start the process NOW!
👇🏻Click on the link below to Start the Migration👇🏻
SAVE YOUR TIME - Go ahead and transfer to our New AutoDS V2 Version!
We have the same Tutorials & Features on our V2 section, don't worry about it!
To download the invoice for the orders purchased through our 'Fulfilled by AutoDS' service, go to your orders page and click 'Load Balance':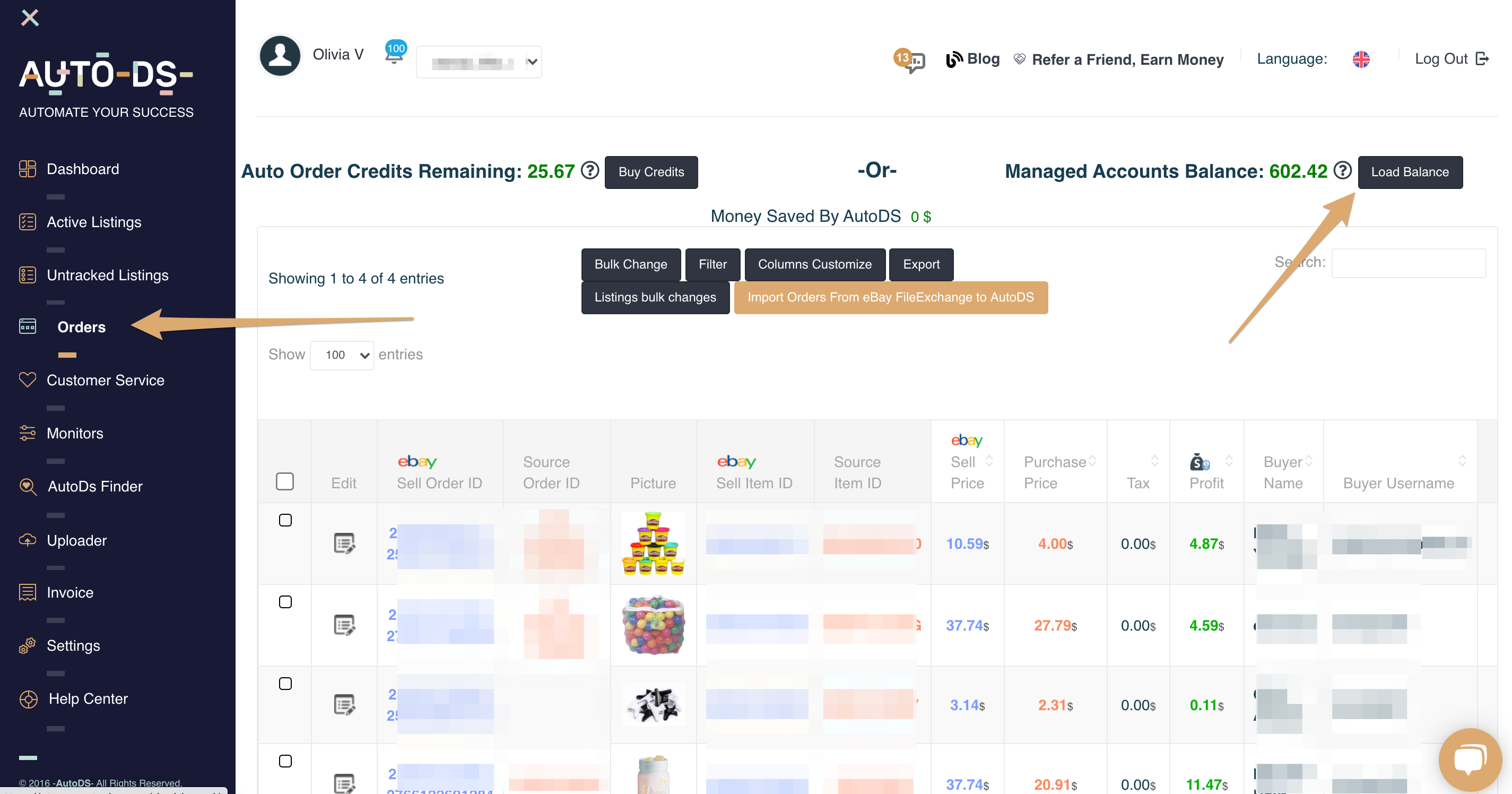 In the next window, click 'History':
Then click 'Download Invoice':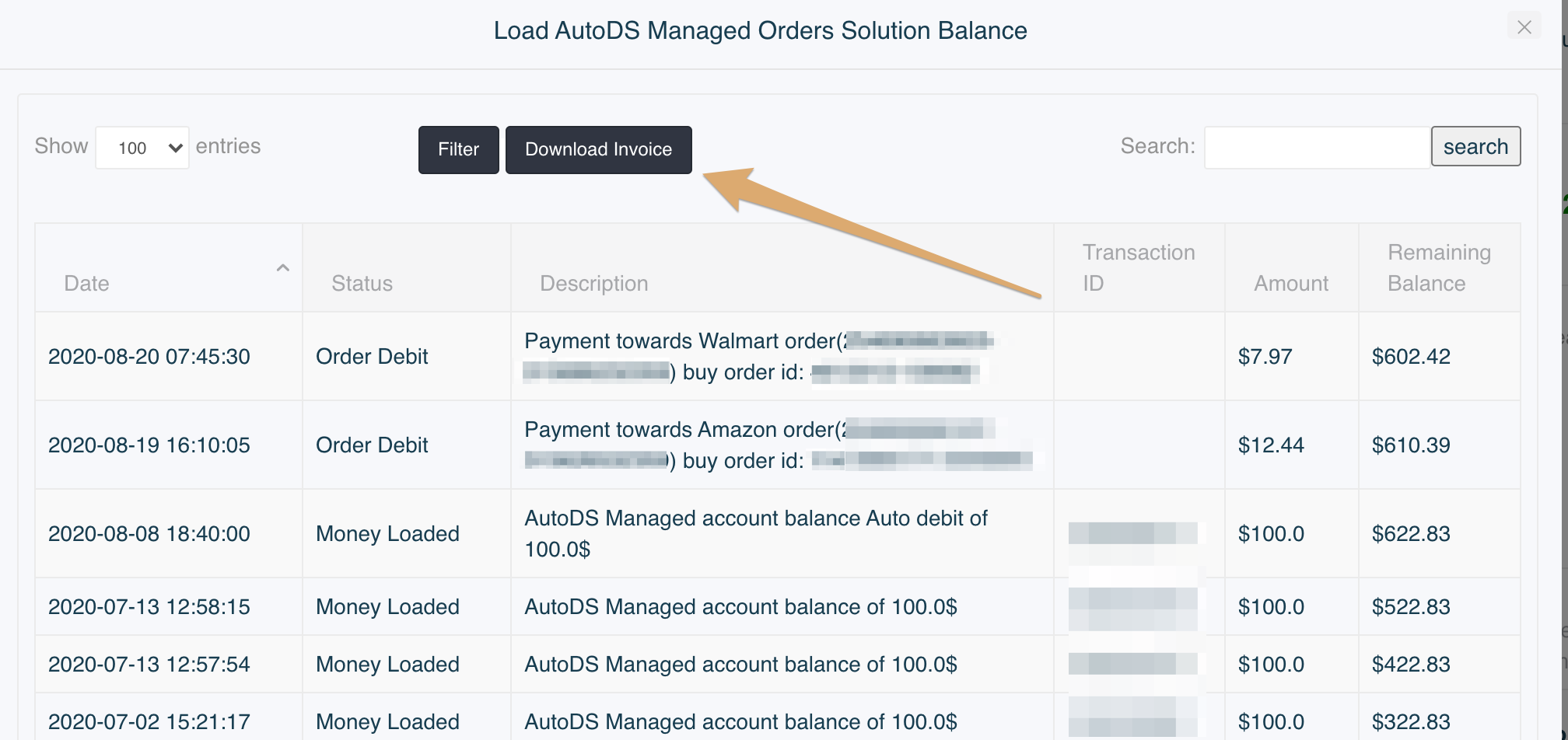 Select a date range of the required billing month, for example, Jun 1st to Jun 30st:

The invoice will download onto your computer.
IMPORTANT:
The invoice is issued on the name of the AutoDS account holder.
The invoice is under ROT LLC and not AutoDS.
Here's an example of the invoice: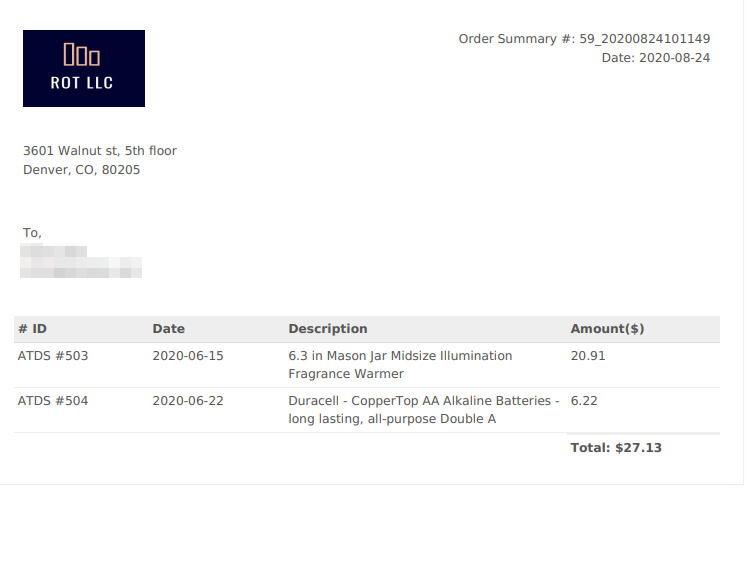 FAQ:
Q: Can the name on the invoice be changed?
A: Yes. Open a support ticket asking to change the name.
Q: Can the invoice be separated by eBay accounts?
A: Unfortunately, it is not possible. The invoice collects all the orders from all the eBay accounts connected to the AutoDS user.
To learn more about our 'Fulfilled by AutoDS' service, check out these help guides:
If you have further questions that were not answered in this article, please do not hesitate and turn to us at the support chat - we will be more than happy to assist you.
---
LUD: Aug 25th, 2020.