Learn how you can connect the items that are already listed on your Facebook Shop and have them monitored by AutoDS for stock and price changes
To add your untracked listings to AutoDS, go to your Products tab.
You will see the number of your untracked listings appear on the top of the screen or you can alternatively click on 'Add Products' -> Untracked Products.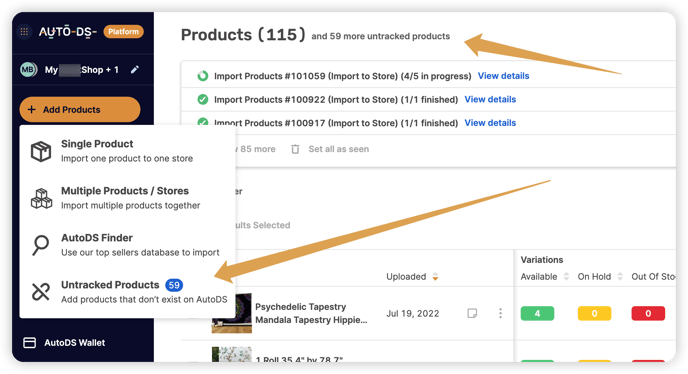 A new window will open where you will be able to update the source site ID for each of the items. You can do it manually one by one or work in bulk with a CSV file.
Please click on the method you wish to use, and you will be directed to the relevant paragraph:
Manual action - Adding listings one by one:
To add listings one by one, do the following:
1. Insert the source ID of the product
2. Select the supplier
3. Select the selling region
4. Click the Add button to finish the process and update your listing
Please check the featured numbers in the following image. You will find a detailed explanation of each featured number underneath the image.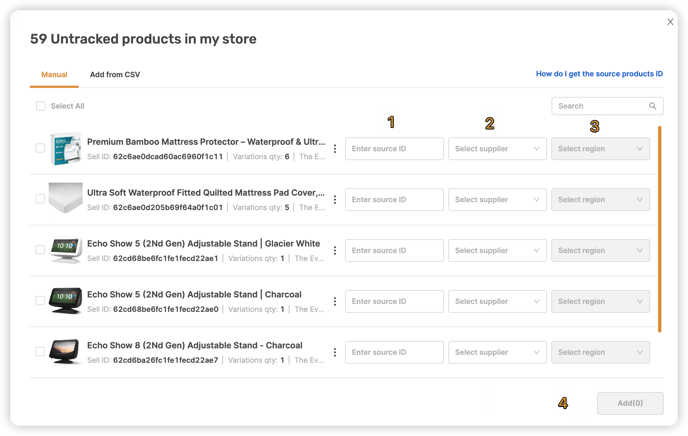 For example:

Add from CSV - Adding listings in bulk using a CSV file:
If you have many listings you would like to import in bulk, it's best you use a CSV file.
Click on the Add from CSV tab, you will see an explanation of how the file should look like and you will be able to download an example file - Click here to download the file
Here's how the file you need to create needs to look like: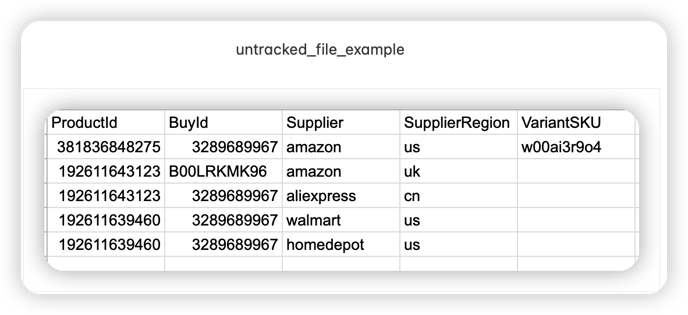 Column A - Product ID on the selling site
Column B - The source ID on the buying site
Column C- The sourced supplier
Column D- The region of the supplier
Column E - The variant SKU (optional)
You will either create the file from scratch or edit the one you received from your previous monitoring platform/ lister. You can also use our Helper extension to export your listings from your previous monitoring system. Learn more about it here.
Drop your CSV file and click add. Your items will start syncing to AutoDS and will then appear on the Products page.
---
If you have further questions that were not answered in this article, please do not hesitate to turn to us at the support chat - we will be more than happy to assist you.