How to Check your Managed Accounts Balance History
Learn how you can keep track with your balance deposits, orders and refunds
To check your balance report visit the orders page on your AutoDS account.
Click on the Load Balance button on your orders page:

A window will open where you can then click 'History'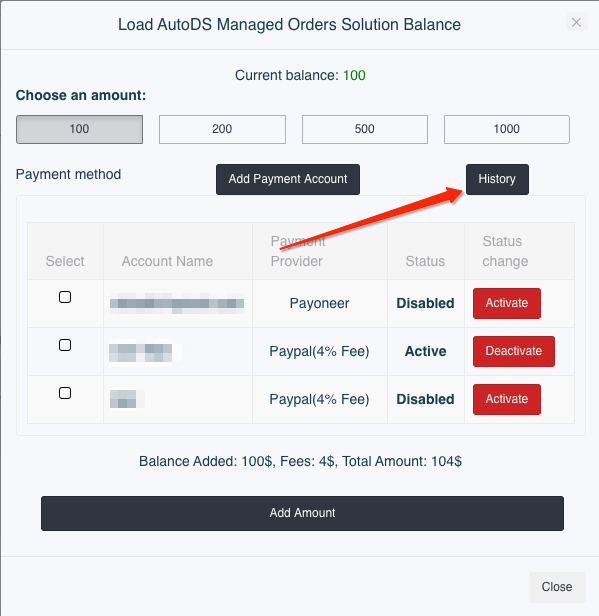 You will be able to see all the transactions on your balance, filter them by status and search for a specific one: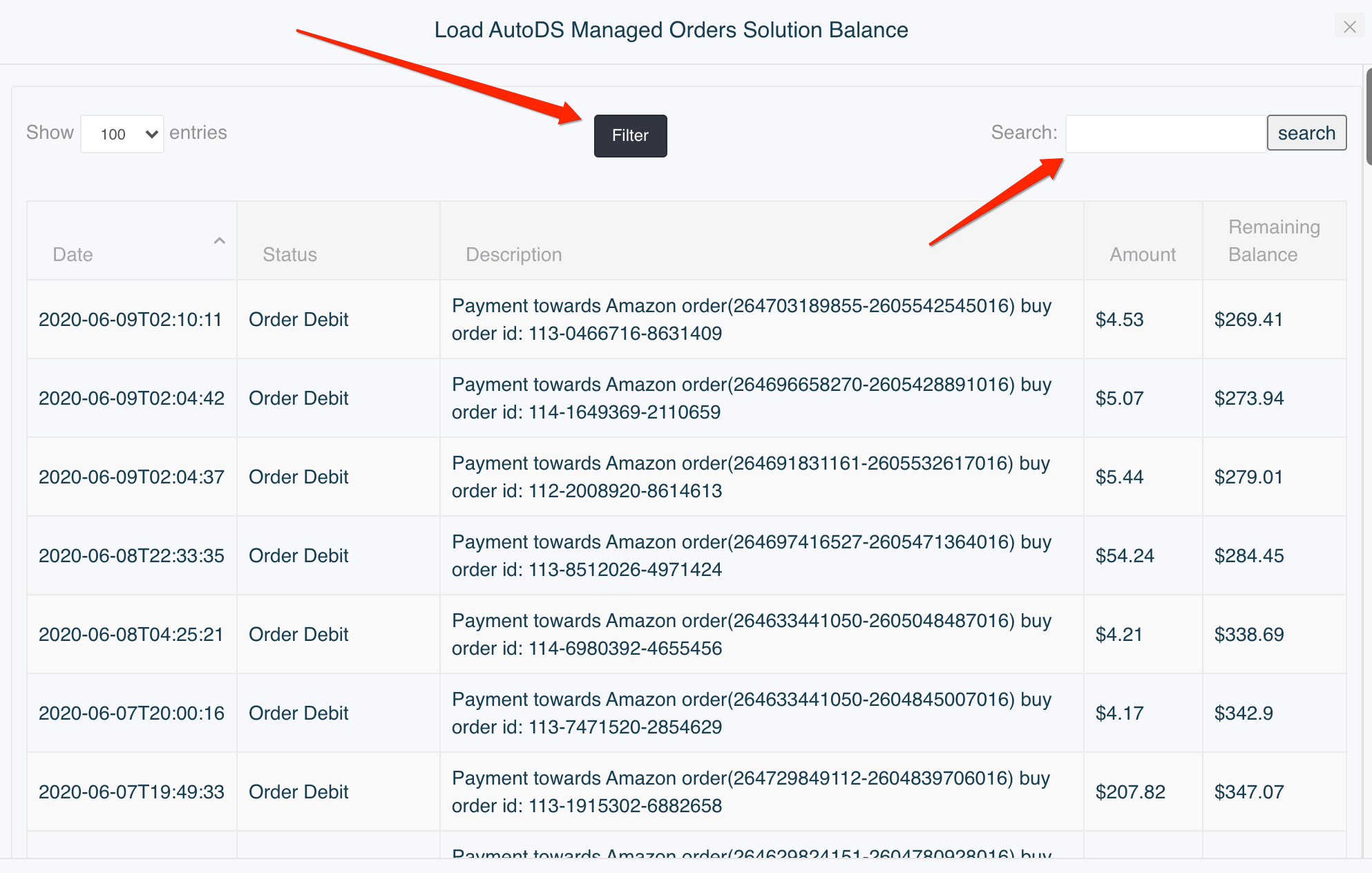 For additional information about the Managed accounts solution, please check out the articles in this link.
If you have further questions that were not answered in this article, please do not hesitate and turn to us at the support chat - we will be more than happy to assist you.
-----
LUD:9.6.20