Changed your mind? Learn how you can switch the way AutoDS works with your eBay account
Changing from API to Non-API
This article explains AutoDS V1, our OLDER version.
It seems like you got left behind and still not upgraded to our newer V2 version if You still see this article! No worries, you can start the process NOW!
👇🏻Click on the link below to Start the Migration👇🏻
SAVE YOUR TIME - Go ahead and transfer to our New AutoDS V2 Version!
We have the same Tutorials & Features on our V2 section, don't worry about it!
You can learn about the differences between a non-API account and an API account in this help article - click here.
To convert your existing store to a non-API version, you need to do the following:
1) Remove authorization from eBay
My eBay -> Account -> Account Settings -> Site Preferences -> Third-party authorizations
Revoke -> Revoke this authorization --> Apply

Click here for a direct link to this setting on eBay.


2) Remove your store/eBay account from AutoDS on the settings page
Go to the SETTINGS page and remove the existing account by clicking:

Remove eBay Account #1
​​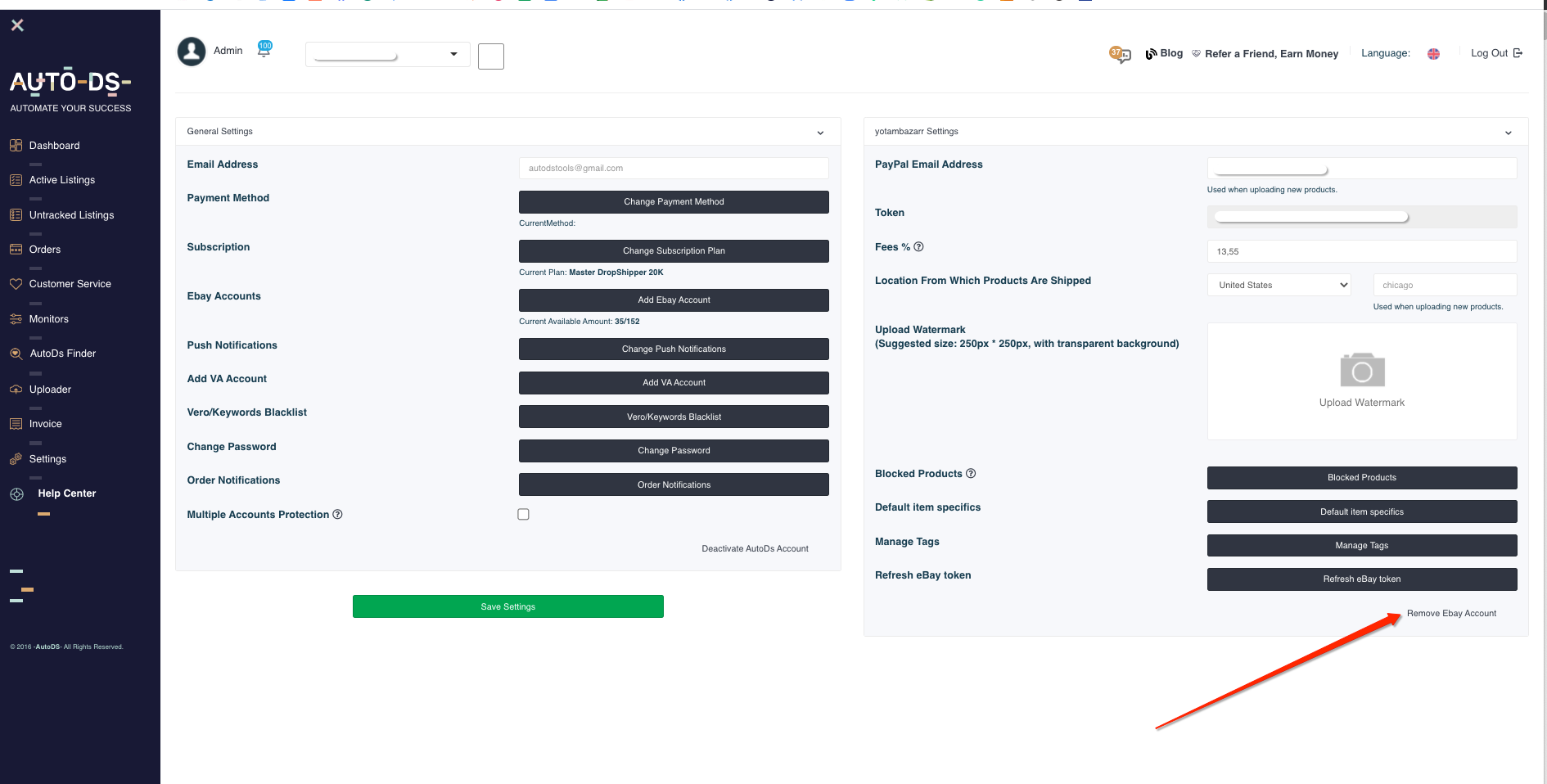 3) Re-add #2 it as a Non-API (if it says that the store exists by this name, you can add a number at the end, for example, if your account name on AutoDS is WonderfulX add a new one called WonderfulX1) - we can also later change the name for you if you would like (ask us at support).
​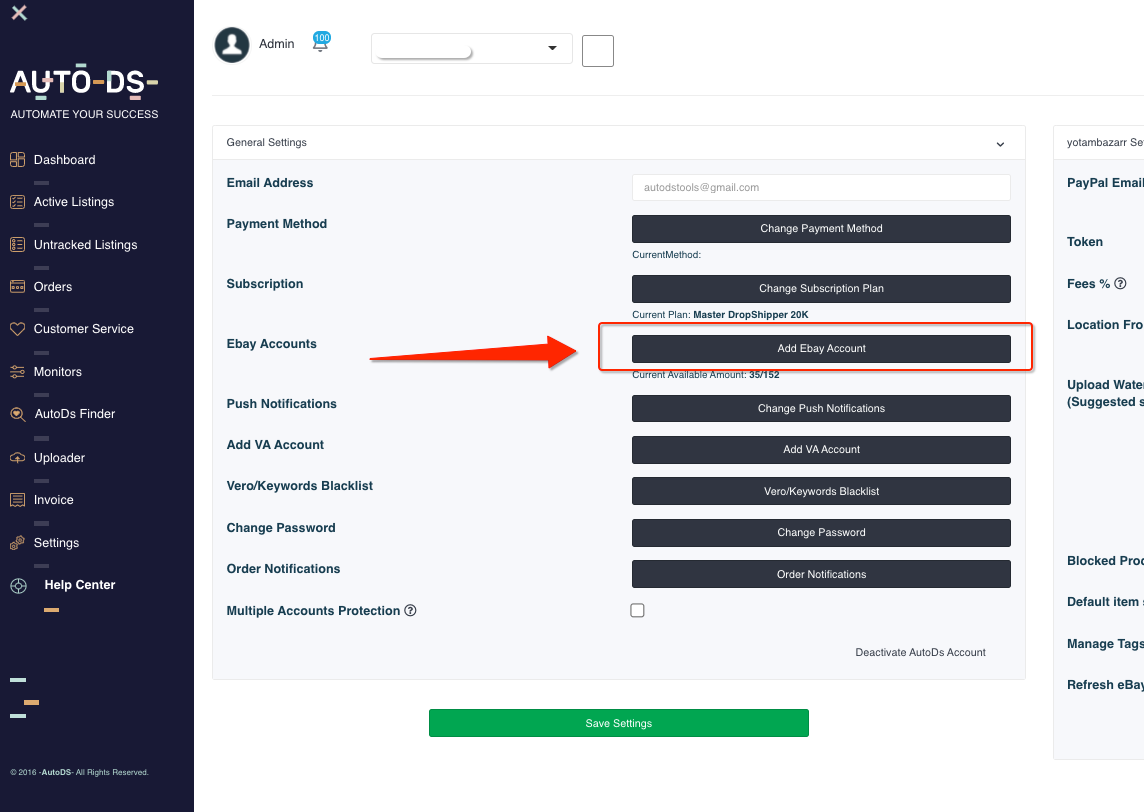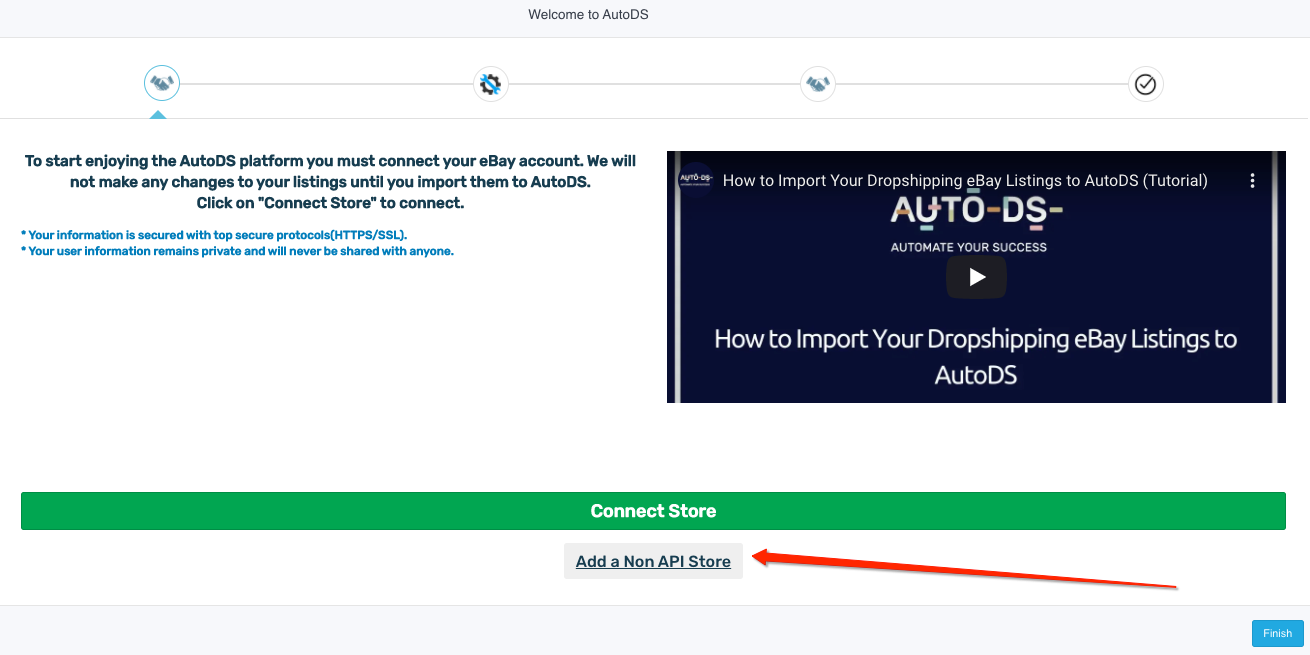 ​
4) Contact us by chat and send us the names of the stores (API and non-API), so we can move the orders and existing active listings to the non-API one.
For more info on how to work with the non-API solution, make sure to check out more helpful guides in this link.
Changing from non-API to API
First, make sure to uninstall the extension. To learn how to uninstall a Chrome extension, visit this link. It is essential that you do that to ensure the extension will not continue to update your store's listing via eBay's file exchange.
Go to your SETTINGS page and then add the account by clicking :
​
Add eBay Account
​
​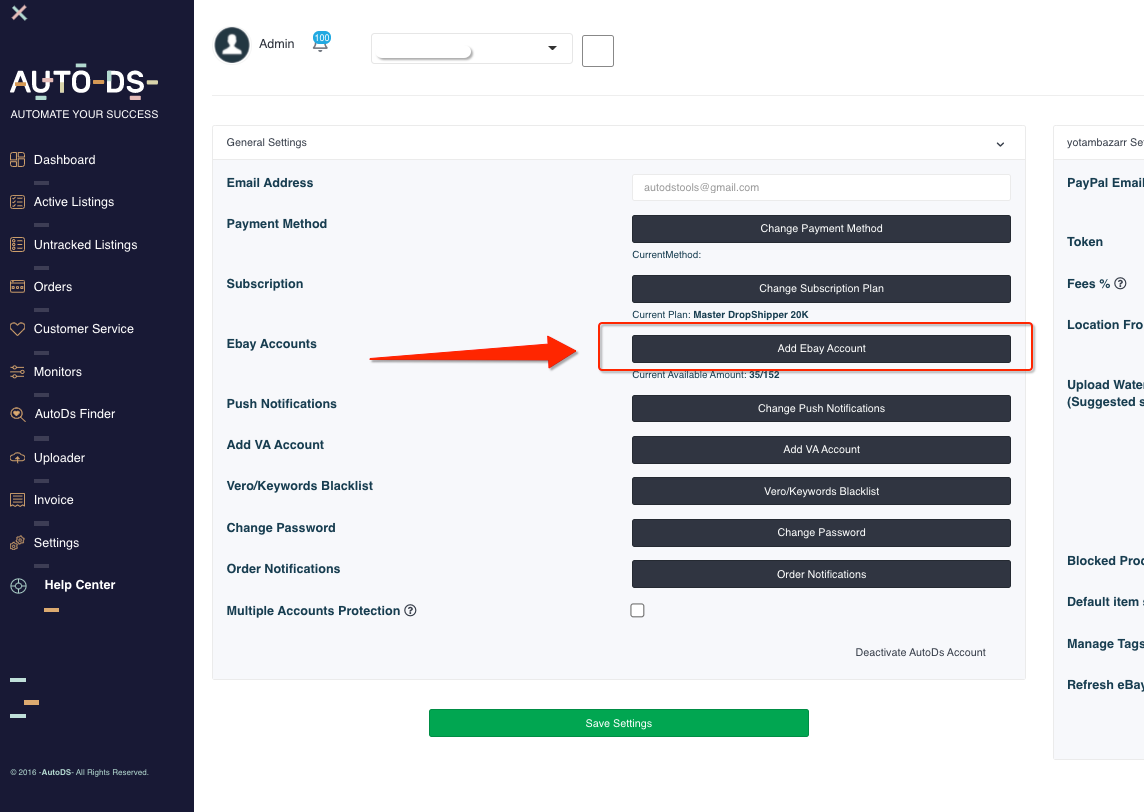 ​

After that, click 'connect store' and approve us on eBay for API permissions. It will direct to eBay - log in to your account and approve us.
​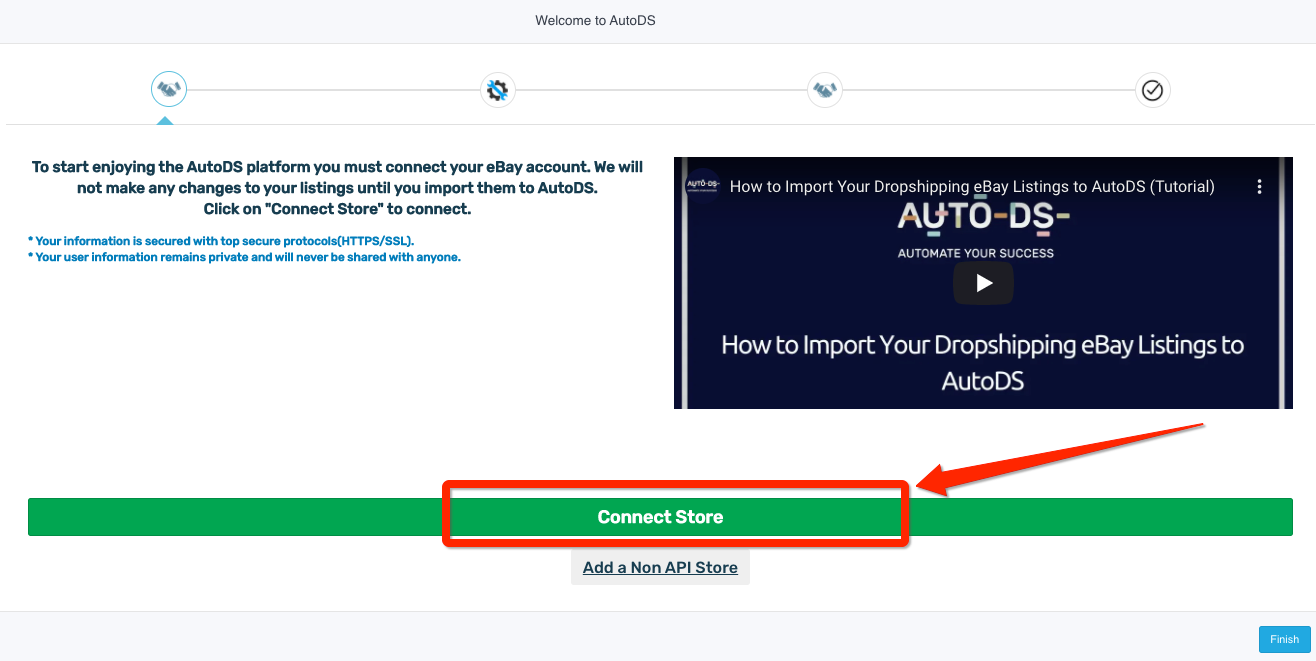 If the non-API account and the API had the same name, your listings and orders would automatically transfer to the new API account. If it did not happen, then you will need to modify the eBay account name a bit in AutoDS to be able to add it (for example, HotStuff will now be added here as Hotstuff1), please address us at the support with both names (old and new), so we can transfer your information to the API account.
For more information about the non-API account feature, search 'non-API' on our help center or YouTube channel.
---
If you have further questions, please do not hesitate and turn to us at the support chat - we will be more than happy to assist you.
---
LUD: May 18th, 2021