Block certain products containing keywords and brands you wish to avoid from uploading to your account
We know how crucial it is to protect your account from trademark violations. That's why, on top of our main protection list (thousands of brands and keywords on our database), we give you the option to add your own restrictions.
To add keywords to your blacklist, go to Settings➞Keywords
Click on the + Add Keywords button: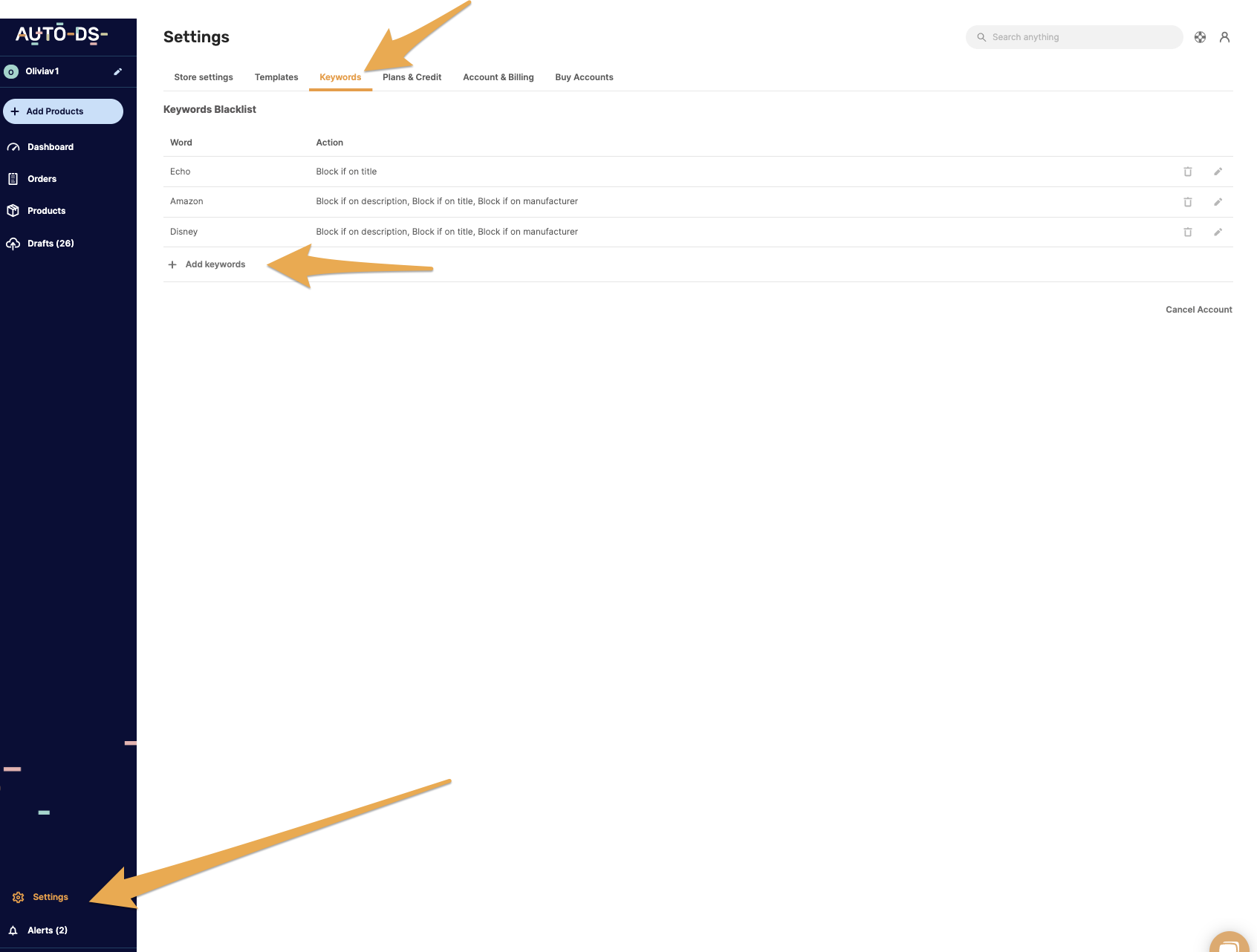 You will be able to add your restrictions in the following window: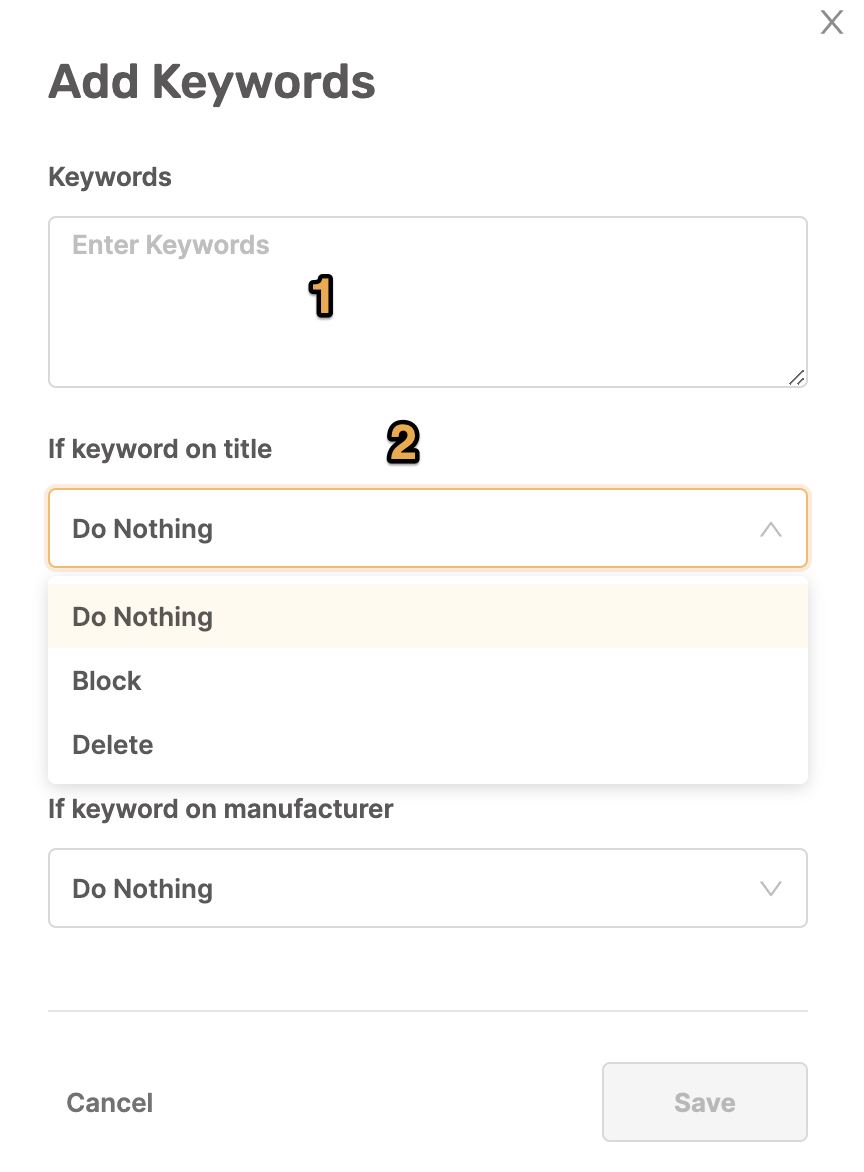 1- Keywords - If you're adding more than one and it on the next line like this:

2 -Choose the restriction for each condition: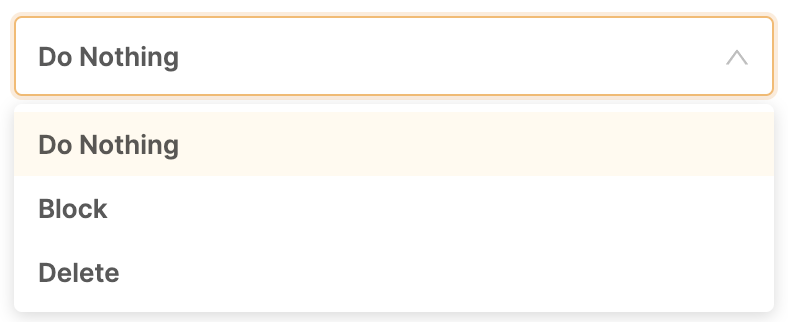 If keyword on the title - Do nothing / Block/ Delete
If keyword on the description - Do nothing / Block/ Delete
If keyword on the manufacturer - Do nothing / Block/ Delete
Click save and the words will be added to your list:

You will be able to easily edit or delete each keyword.
If it happens you try uploading a product and the restriction is to block the upload to the detected keyword, the system will alert you when you're uploading a single product and when you upload in bulk, it will fail the upload with the error it's a blocked keyword.
If you have further questions that were not answered in this article, please do not hesitate and turn to us at the support chat - we will be more than happy to assist you.
___
LUD: 26.6.20