How to Remove Your Store from AutoDS?
Learn how you can remove your eBay/Shopify account from the system
This article explains AutoDS V2 (2021), our newer version supporting drop-shipping to eBay and Shopify. If the images you see do not match the ones on your account, it means you are using the current version (V1). Check out this link for the article relevant to you.
To remove your store from AutoDS, click on the pencil icon ✎ on the left menu sidebar.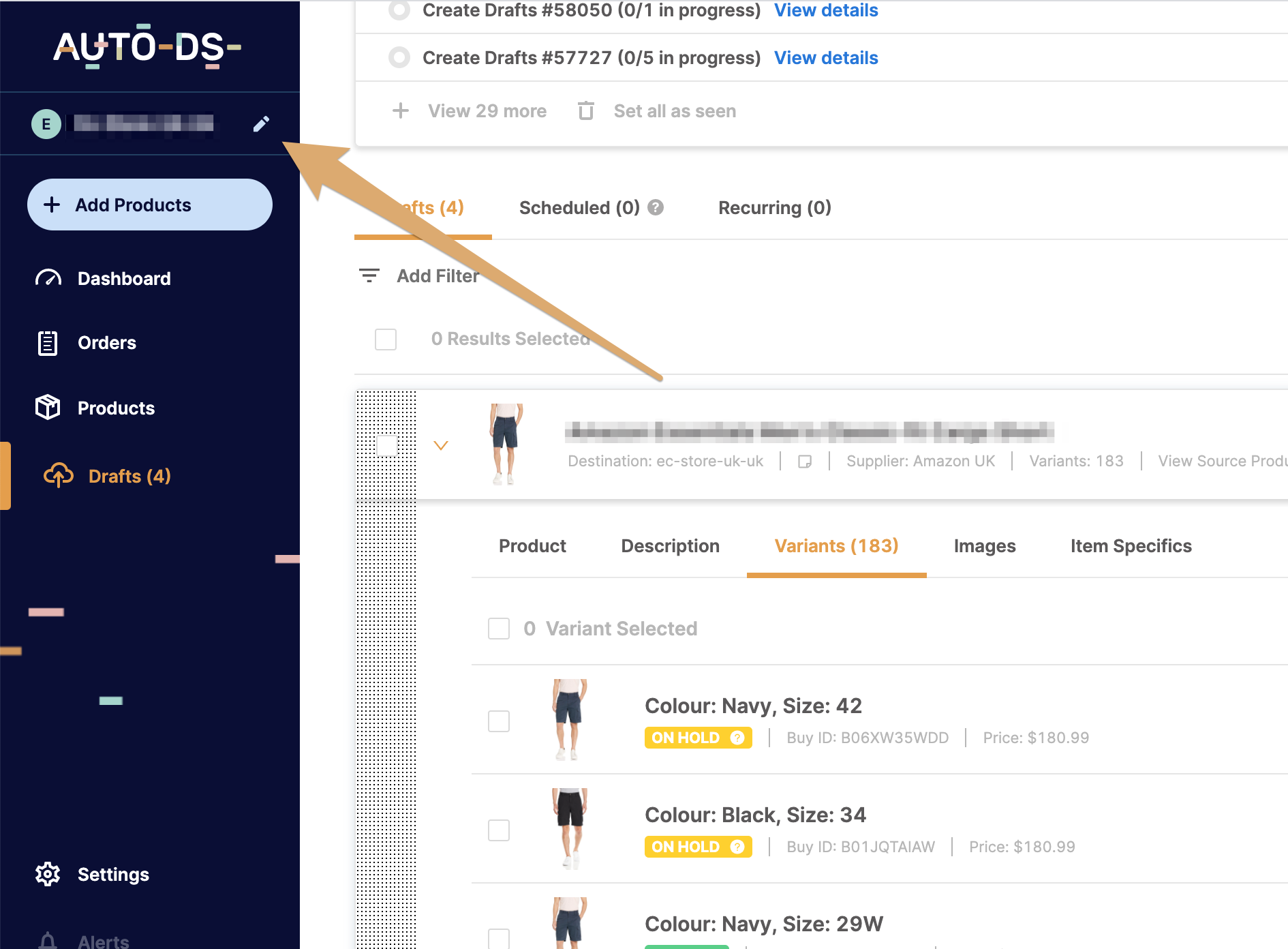 On the pop-up window, click the 3 dots next to the store you wish to remove: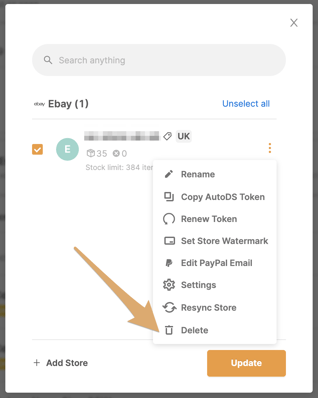 Click the Delete option, confirm your request and the store will be removed.
Learn how you can add a store to AutoDS in this link.
If you have further questions that were not answered in this article, please do not hesitate and turn to us at the support chat - we will be more than happy to assist you.
---
LUD: January 29th, 2021