Learn how you can remove your eBay account from the system and add a new one
How to Add Your eBay Account?
This article explains AutoDS V1, our OLDER version.
It seems like you got left behind and still not upgraded to our newer V2 version if You still see this article! No worries, you can start the process NOW!
👇🏻Click on the link below to Start the Migration👇🏻
SAVE YOUR TIME - Go ahead and transfer to our New AutoDS V2 Version!
We have the same Tutorials & Features on our V2 section, don't worry about it!
___
To add a new eBay account you need to go to the SETTINGS page and click Add eBay Account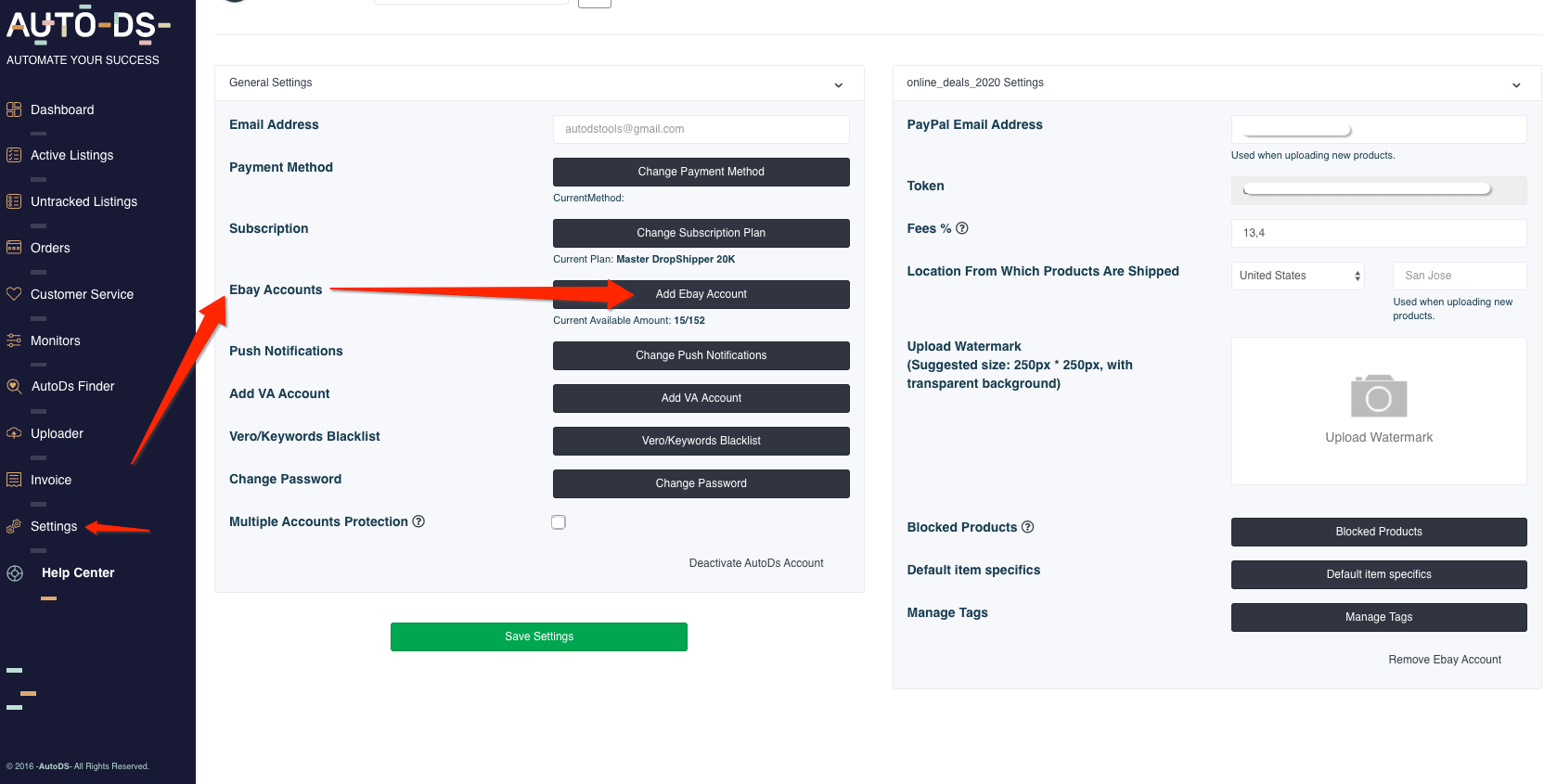 A pop-up window will open where you will be able to choose whether to add the account as API or non-API: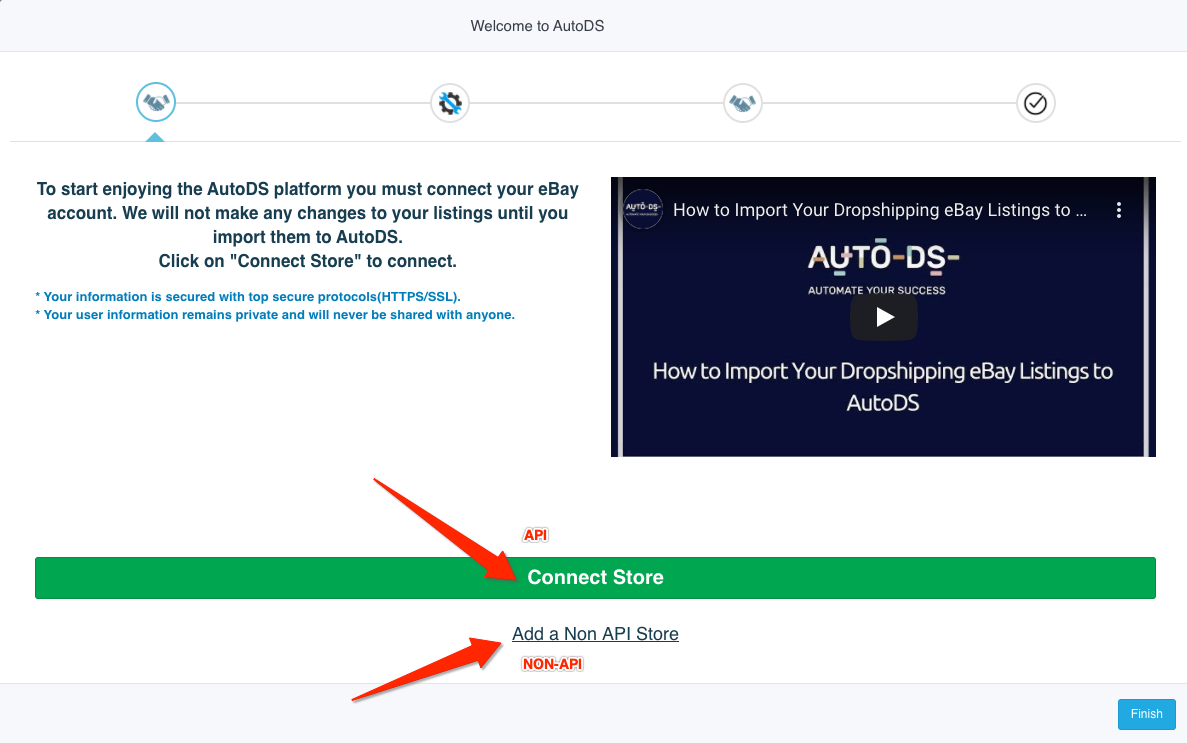 Non- API - For non-API the system will ask you to give the account a name, add PayPal address, and configure basic settings for the marketplace, source site, profit, and breakeven preferences. You can learn more about the non-API solution here.
Once you added your account you will see your account in the top-down menu: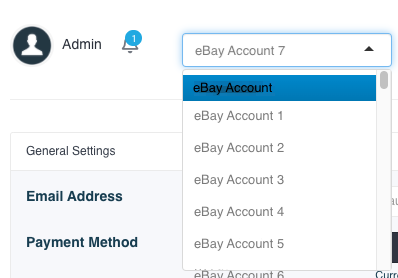 API - click on the green button 'Connect Store' and you will be directed to approve us on eBay.

Log in to the eBay account you wish to connect: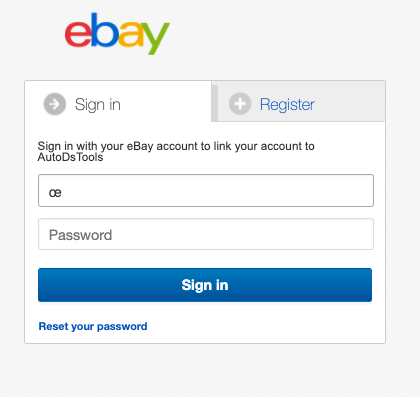 Then click Agree to grant us access via eBay's API to your account:

How to remove your eBay account?
To remove eBay account, make sure to choose the correct one from the drop-down menu, and then click on the settings page 'Remove eBay Account':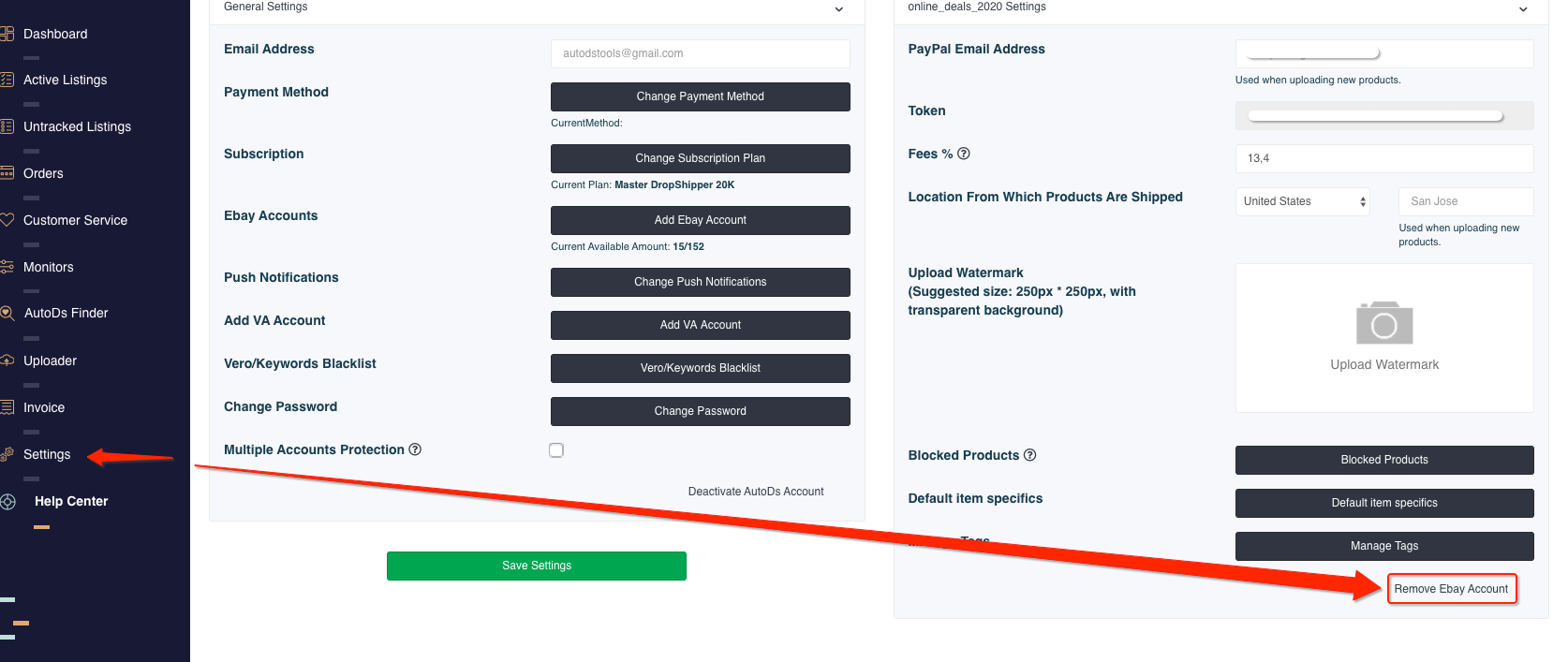 FAQ:
Q: I'm trying to add my account and I get an error:
EN - The eBay user: XXXXX (XXXXX in DB) already exists in the system. Please try another store name Error Code: (4001)"
A:
You're trying to add an account that was previously connected to another AutoDS user. It's either you previously had a user with a different email, or that you bought this account from another AutoDSuser.
To move it to your new AutoDS account, we need an ownership proof- please go to your eBay account under the settings page, where only the store owner can access, and send us at the support chat a screenshot where we can see the store name and the settings
Once we have it, we will be able to assign this eBay account to your AutoDS account.
If you have further questions that were not answered in this article, please do not hesitate and turn to us at the support chat - we will be more than happy to assist you.
____
LUD: 8.7.20