This article explains AutoDS V1, our OLDER version.
It seems like you got left behind and still not upgraded to our newer V2 version if You still see this article! No worries, you can start the process NOW!
👇🏻Click on the link below to Start the Migration👇🏻
SAVE YOUR TIME - Go ahead and transfer to our New AutoDS V2 Version!
We have the same Tutorials & Features on our V2 section, don't worry about it!
___
We at AutoDS, know how important it is to protect your account from trademark violations from eBay, also known as VeRo. That's why, on top of our main protection list, we have added you the option to add your own restrictions.
You can do it from the settings page:
Settings --> Vero/ Keywords Blacklist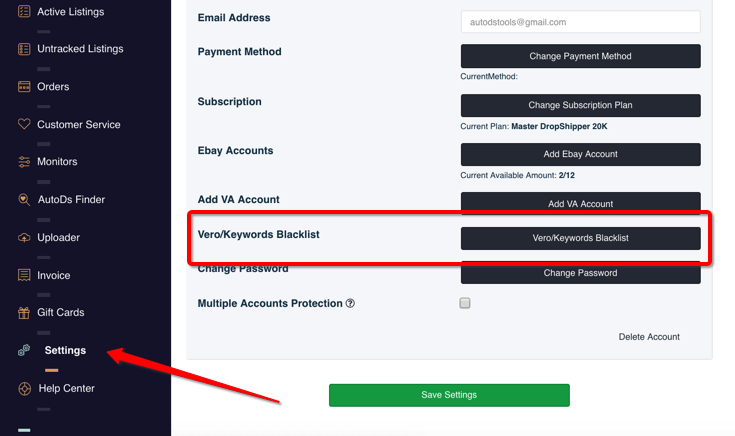 And add your limitation: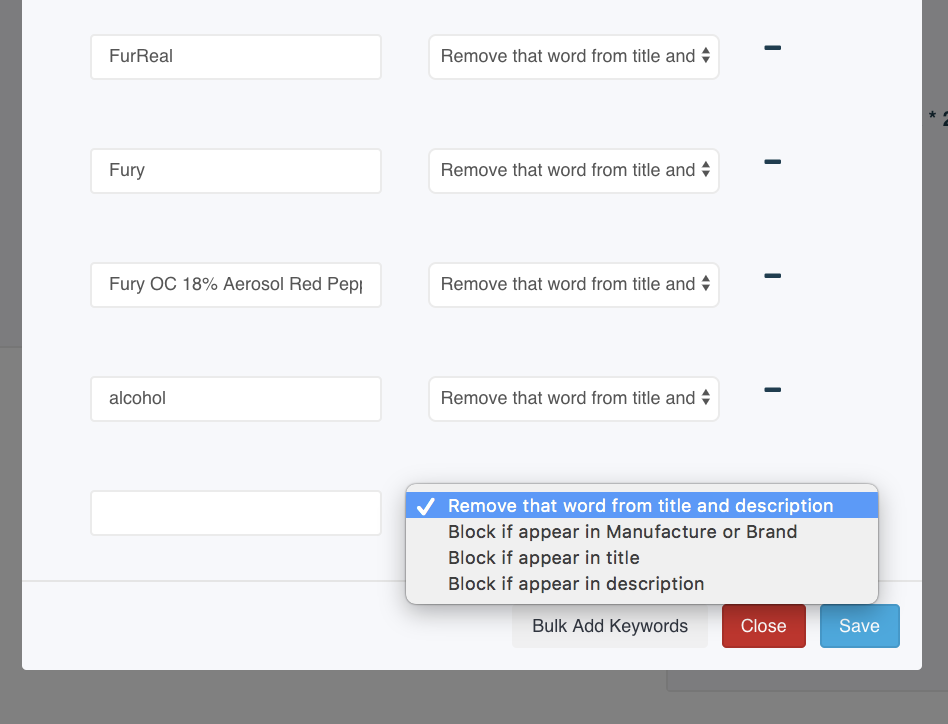 You can choose to:
Remove that word from title and description
Block if appear in Manufacture or Brand
Block if appear in title
Block if appear in description
You will need to do that to each word you add according to the restriction you choose for it. You also have an option to add a list in bulk.
On top of this, you can also block the uploads of specific ASINS (applies to Amazon only) here:

Then add the ASIN you do not wish to be uploaded to your account again: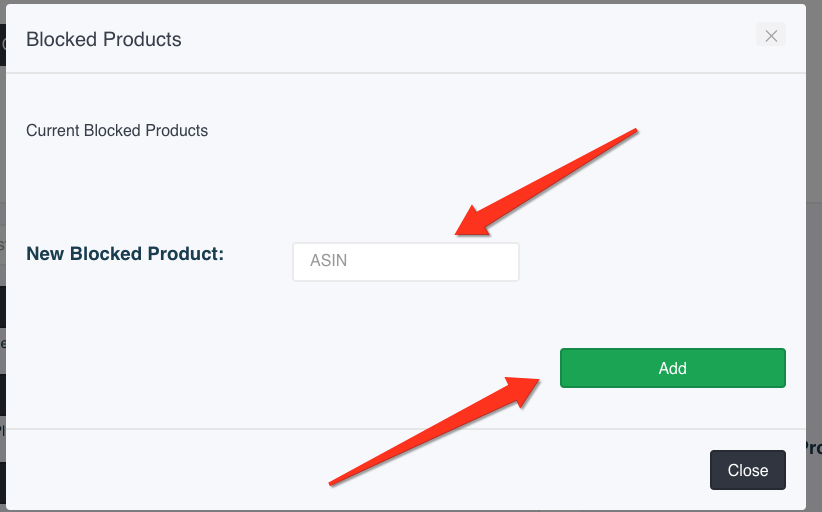 If you have further questions that were not answered in this article, please do not hesitate and turn to us at the support chat - we will be more than happy to assist you.

_____
LUD: 16.10.19