This article explains AutoDS V1, our OLDER version.
It seems like you got left behind and still not upgraded to our newer V2 version if You still see this article! No worries, you can start the process NOW!
👇🏻Click on the link below to Start the Migration👇🏻
SAVE YOUR TIME - Go ahead and transfer to our New AutoDS V2 Version!
We have the same Tutorials & Features on our V2 section, don't worry about it!
___
AutoDS have its own VeRo list which includes not only items from participants brands on eBay's VeRo program, but also brands that are copyrighted by their owners and require specific authorization for listing their items.
This list is being updated on a regular basis from reports of our users on the chat support and VeRo violation messages they receive scanned by our system once a week.
We have also added words like "knife" "alcohol" etc for items eBay prohibits to list so our customers to be warned before accidentally uploading them.
Please note that brands and copyright violations are very dynamic and there's never a 100% protection from it. There will always be new brands added and sellers complaining about their listings being copied.
No monitoring system can offer you a full guarantee from eBay restrictions due to VeRo violations.
On top of our VeRo list, you have your own personal black keywords/ VeRo list on your settings page to which you can always add your own restrictions. Click on this button to learn how to update your own personal VeRo list:
When you try to list an item on the VeRo list, you will get a warning :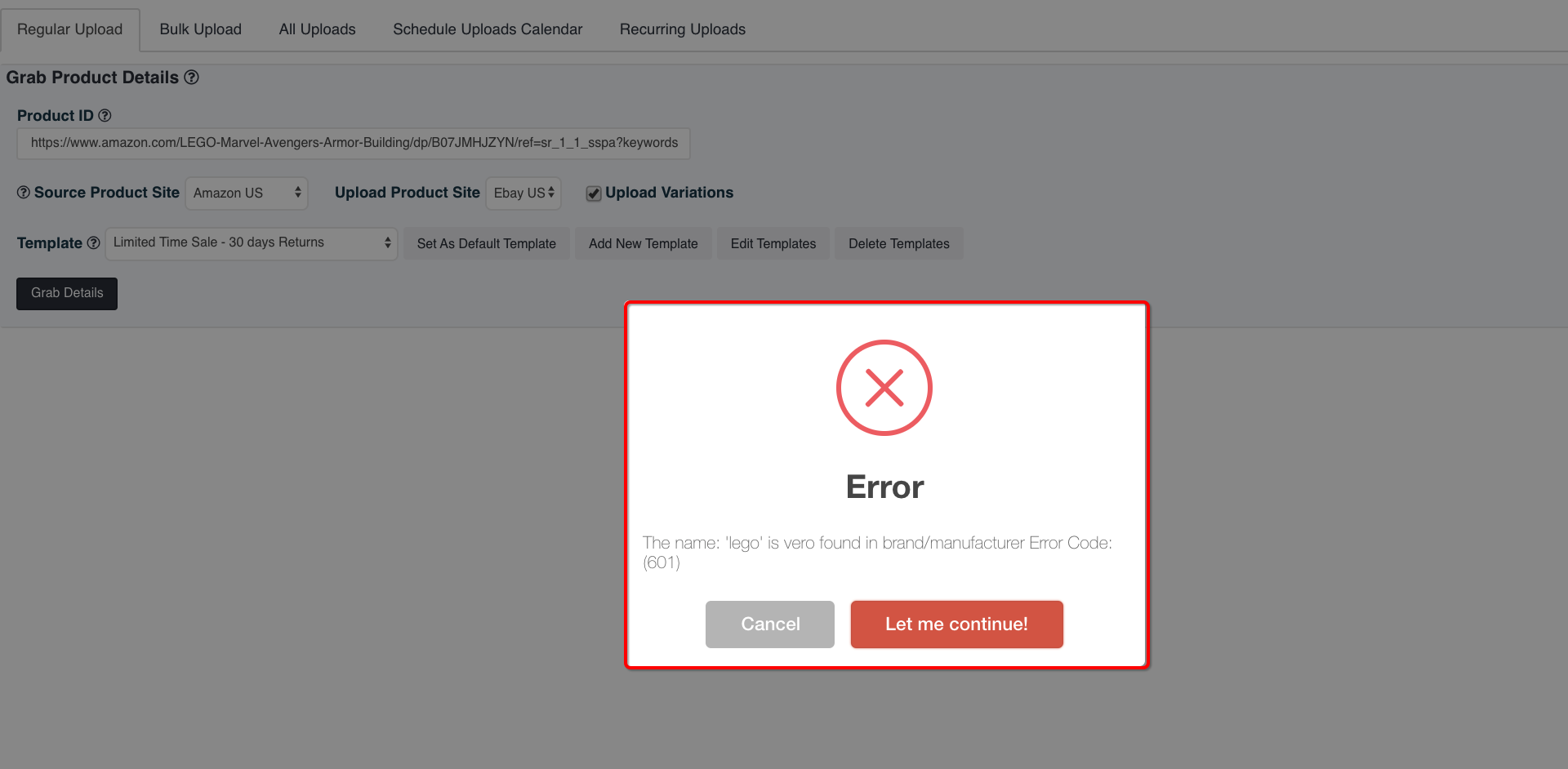 You will have an option to continue to list it - that will be on your own responsibility.
When a VeRo item exist in your account , you will see a yellow warning sign next to it on your active listings:

You can choose if to end the listing or keep it. You will also be able to filter your active listings by VeRo.
Click the Filter button from your Active Listings page:

Scroll down and choose 'Vero Filter'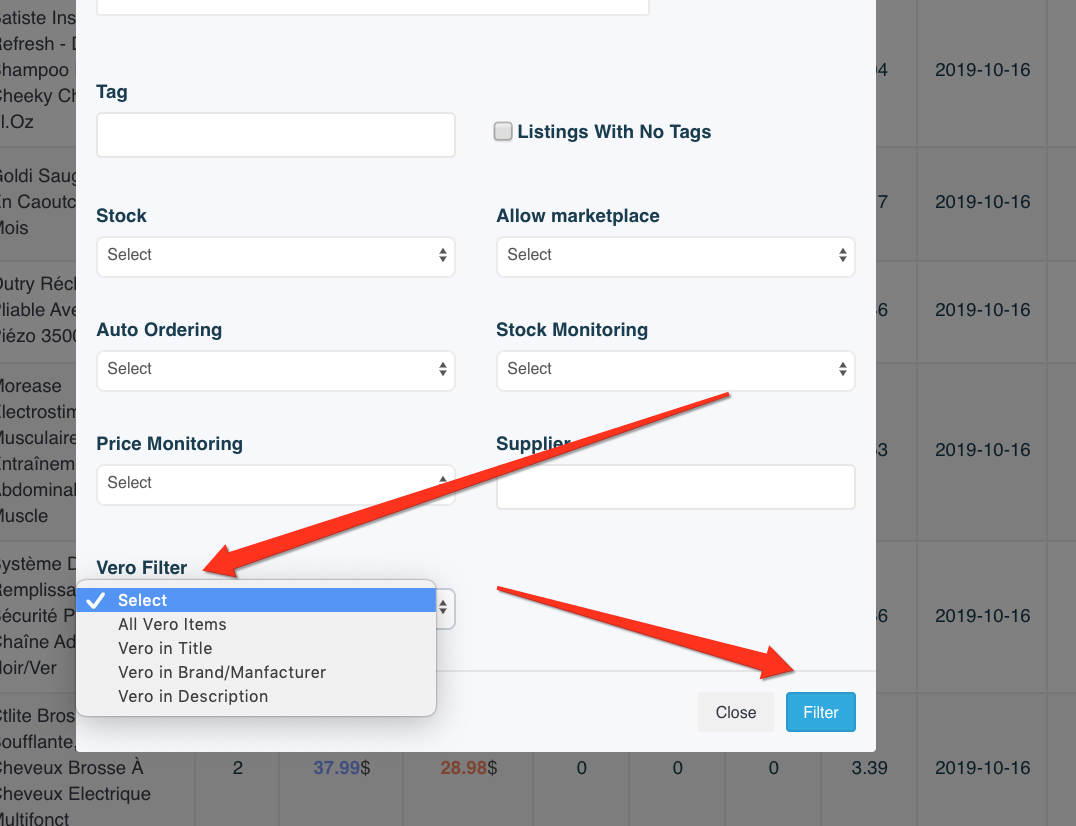 Choose the parameters you wish and click Filter. You will then be able to see all these items and run a bulk change on them to end them if you wish.

Please read more about eBay's VeRo here.

FAQ:
Q: eBay blocked my account for Brand misuse, what does it mean?
A: When you get this message from eBay:
Your eBay selling privileges have been temporarily restricted: Brand Name Misuse
It means you have used a brand name on an item which is not that brand.
For example, if you listed a doll of a pink pig and you added the word 'Peppa Pig' to the title or description, you have misused the brand as this not a listing of Peppa Pig but of just another pink pig doll ( a fake).
As far as eBay is concerned, your have misused this brand, used wrong keywords in your listings and misled its buyers.
Therefore, there's no issue here with a specific brand that should be removed or added to the VeRo list, but a wrong upload on your end.

Q: I have uploaded from AutoDS Finder and received VeRo violation message from eBay. Why?
A: When uploading from the Finder the system gets the category from eBay based on the title & existing listing and by default always selects the first category that eBay offers.
If the products was not uploaded in the right category according to eBay, eBay will remove the list and suspend the account for one to three days.
It is impossible to exclude certain items from uploading in the wrong category and a good example is sex/ adult products which can only be listed in specific categories eBay does not offer automatically according to the title.
We cannot block keywords like 'sex, vibrator' etc by adding to our VeRo list since this niche is profitable and blocking them will affect all of our users and not only those who use the Finder. Yet, you can block keywords of forbidden or problematic categories such as the adults only category in your own private list. Learn how to do it here.
If you have further questions that were not answered in this article, please do not hesitate and turn to us at the support chat - we will be more than happy to assist you.
_____
LUD: 16.10.19