This feature allows you to work with different sellers on Amazon and non-prime products with more confident since it calculates the shipping time automatically while keeping your active listings shipping policy updated at the same time.

When using this feature the monitor scans your listings every 60 min. It checks the seller's shipping time on Amazon then it changes the shipping policy on your eBay item according to the shipping time of the product on Amazon. The monitor calculates the number of days it takes the product to arrive to the buyer and either creates a new policy or allocates it to an existing one.
Note: Dynamic policy creation doesn't work with Hipshipper or Global Shipping program
It is recommended to change the 'Maximum shipping time' under Monitors --> Products Monitor --> Amazon settings to 21-23 days so that this feature will work well.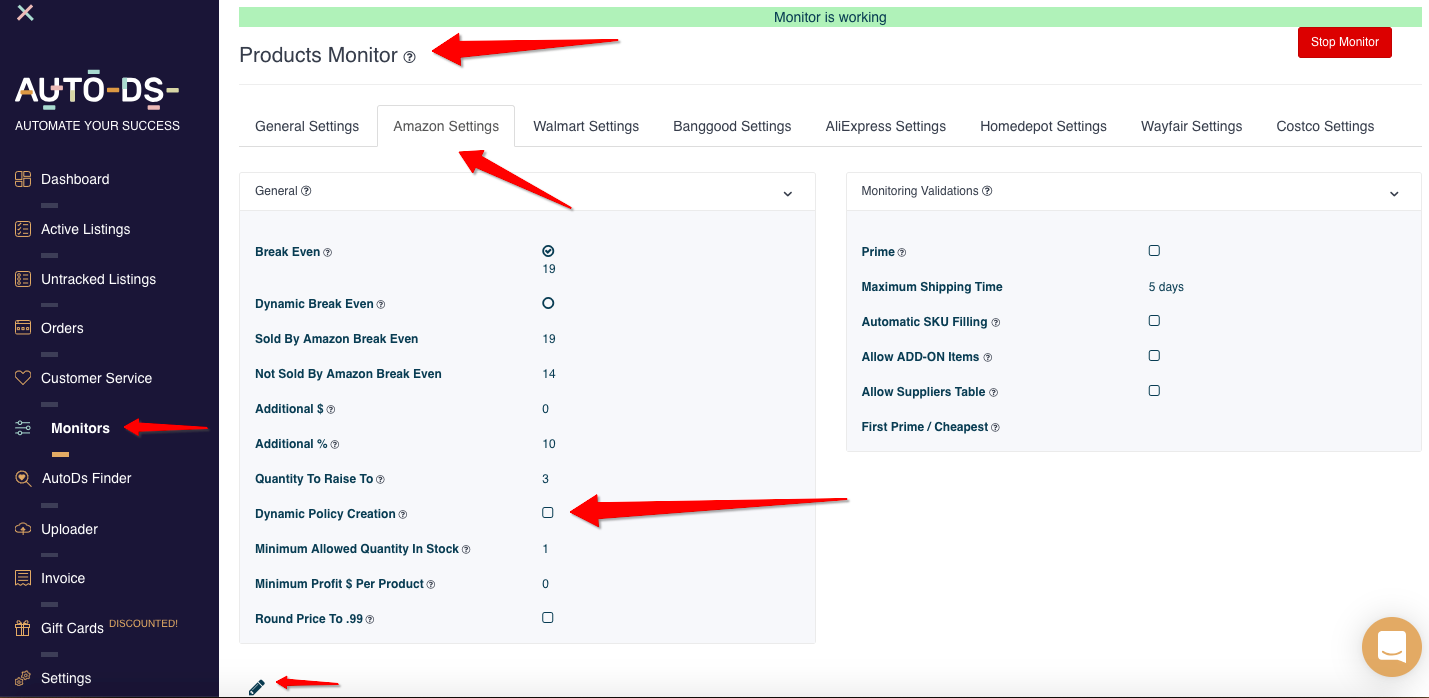 Check out these other pages that we think you will find useful:
For further questions you are welcome to contact us through the support :)