Currently, the managed accounts system is a closed system, as we need to control its growth. That's why we cannot offer it for all AutoDS members (the demand is too high). When you join, you will be added to a waiting list.
You can join the system with 3 easy steps:
Configuration guide attached below the "how to opt-in" explanation
How to opt-in the managed accounts system?
Firts, make sure that you have the orders' processor subscription. You can do that by going to settings → Change Subscription Plan and check if the orders' processor is enabled.
2) Email with the subject: "Opt in the managed accounts system"
And the following details in the body of the email:
Your name
"Unique tracking email" from the page: Monitors → Orders Processor (see a guide below about how to get this email)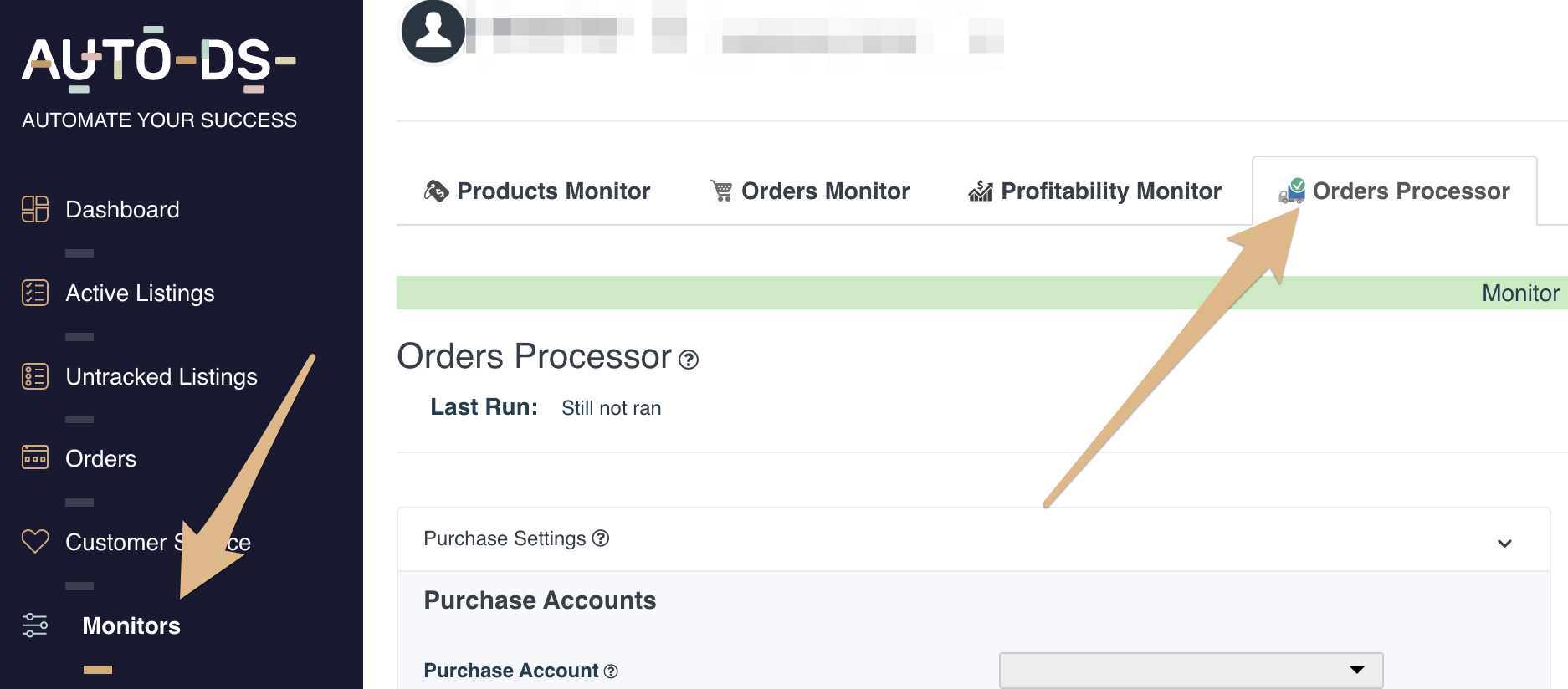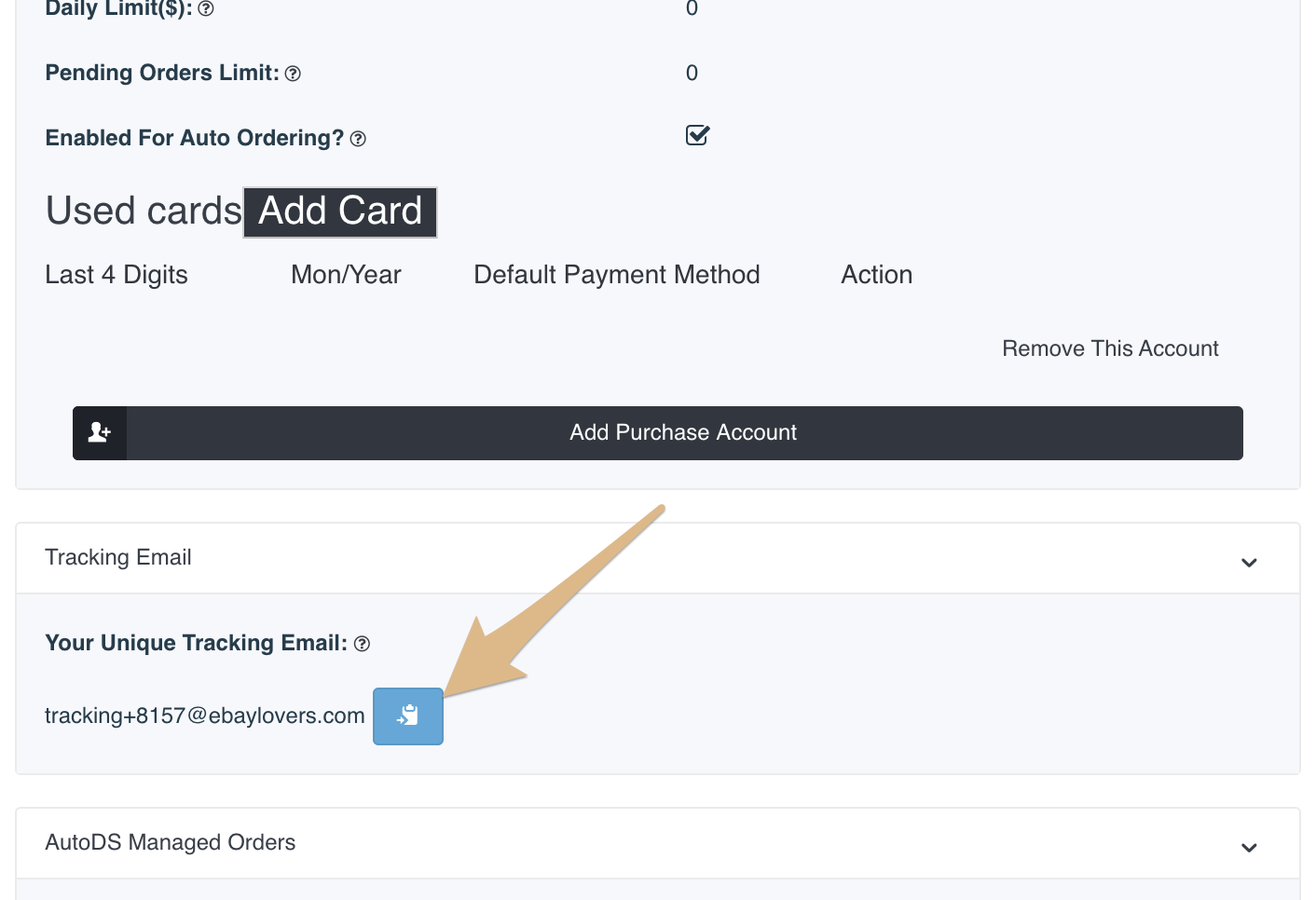 Here is an example of how the opt-in email should look like:
"Hey,
Please add me to the managed accounts system.
My tracking email is:
Once your spot arrives at the waiting list, you will get a confirmation that your account was added successfully. You will then need to load balance to your account so orders can be processed.

Once balance was added - all your orders will be processed automatically. In case you still have some old orders you got before you opted-in the service, just click on their green "stand by" cart button, and we will process them for you.
How to configure the managed orders system?
After you have completed the opt-in process, all settings will be ready to go.
But there are some you can still edit as per your preferences:
On Monitors → Orders Processor you can configure the next settings:
"Order Only Prime" - relevant if you wish us to order ONLY prime products
"Maximum Product Price for Auto Order" - The maximum product price you allow us to order for you
"Max Loss Amount" - The maximum loss amount that you allow per order in case of price changes.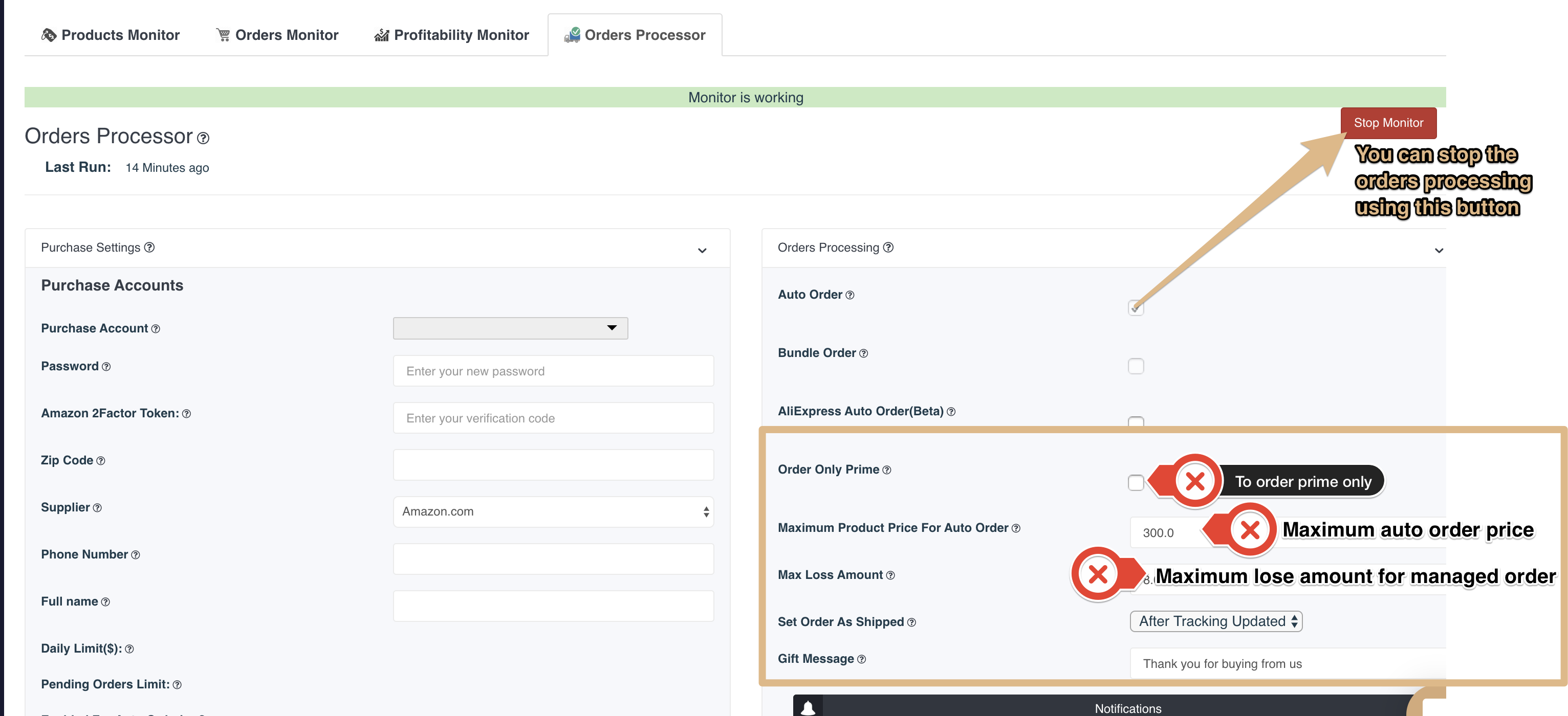 Some other relevant resources to get started:
If you have further questions that were not answered in this article, please do not hesitate and turn to us at the support chat - we will be more than happy to assist you.
_____
LUD:22.1.20