Learn how to handle the different orders statuses on AutoDS - Fulfilled By AutoDS Service
Ordering Process Explanation:
Explanation video:
This article explains AutoDS V1, our current version supporting dropshipping to eBay only. If the images you see do not match the ones on your account, it means you are using the newer version (V2) which will soon be offered to all our users. Check out this link for the article relevant to you.
-----

The auto-ordering process contains 5 easy steps: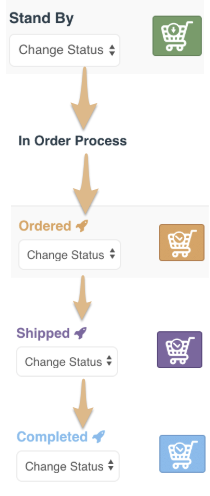 You can find the status of the order at the far right end of the orders page:


1. The "Stand by" status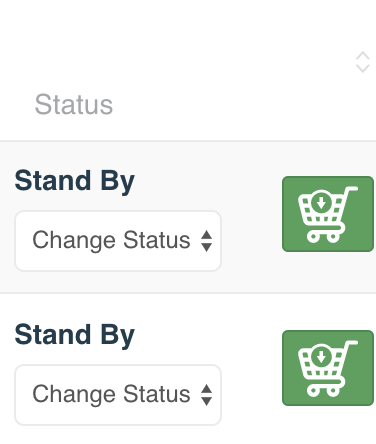 For any order that you had before you turned on the Fulfilled By AutoDS Service, you will have the "stand by" status.
In case you just joined and want to send these orders to the automated orders, click the green icon, and it will be sent to the auto ordering process.
This is will also be the status of orders if you choose not to enable the 'Auto-Order' on the orders' processor.
2. The "In Order Process" Status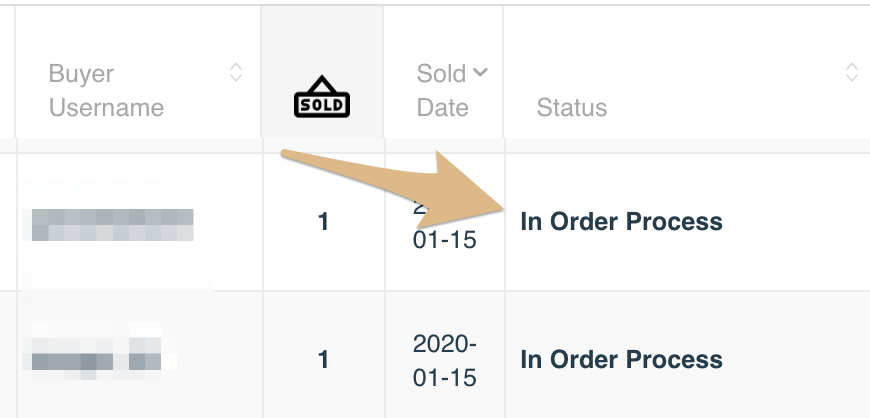 This status is the first or second step in the automated order process in case you checked 'auto-order' or you clicked on the green cart icon (then it will be the 2nd step).
The between few minutes to few hours if there was any problem with the auto-ordering process.
In case the system failed to order, the order will be passed to our team that will process it manually, so we can guarantee that 100% of orders will be fulfilled.
3. The "Ordered" Status

If your order is in "Ordered" status, with the small rocket icon, it means that your order was processed automatically and that the order ID was updated automatically.
At this moment, you were charged for the order, and the process started.
4. The "Shipped" Status

The shipped status means that your order has already received a tracking number, and if you are using our API version, it was also updated on eBay.

In case you are working with the Non-API version - the tracking numberwill be updated on AutoDS only and you will need to manually copy it and paste in on the order on eBay.
5. The "Completed" status

After X number of days, that you configured on your Monitors → Orders Processor→Messages to Buyers, the order status will be changed to 'Completed'.
What happens in case of a failed order?
In case of a failed order, you will have failure reasons and instructions on how to proceed.

For example: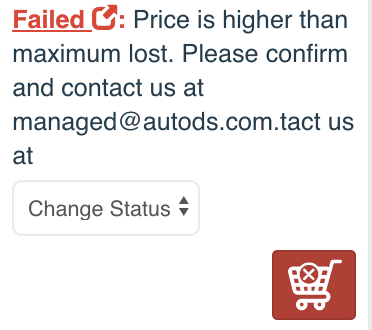 How to start a return process?
Click here for A full explanation about the returns process

If you have further questions that were not answered in this article, please do not hesitate and turn to us at the support chat - we will be more than happy to assist you.
_____
LUD: 20.4.20