Hipshipper is a better way to ship internationally. The service offers reliable, trackable, inexpensive and hassle-free international orders fulfillment. With Hipshipper, you'll have more sales, bigger profits and a highly committed support team.
And the greatest part about it is that it is FREE OF CHARGE - Hipshipper is earning from the shipping charges paid by your buyers and do not charge you a penny, while you benefit :)
Please watch these Hipshipper's tutorials to learn how to log in and set up your Hipshipper account:

https://www.youtube.com/playlist?list=PLpxOBvk28Si_17obghr2TcC2uB1Aqv3A7
If you have any questions about the setup please address Hipshipper support and open a ticket at: https://www.about.hipshipper.com/
After you have set up Hipshipper you need to allow the option on AutoDS. To do so please go to:
Monitors --> Orders Processor
And check the box 'Hipshipper'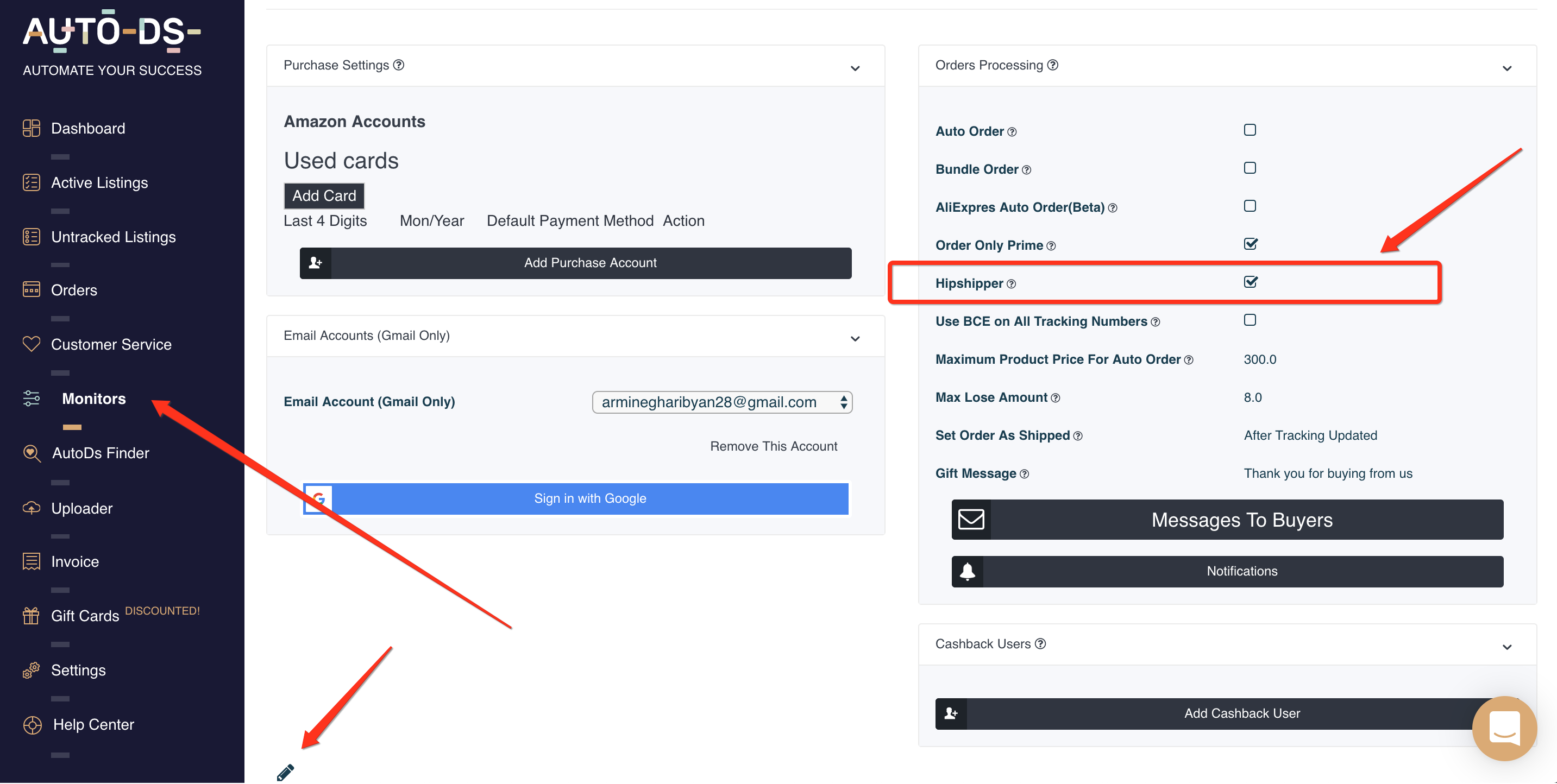 After you're done, your international orders will be directed to Hipshipper's logistic center where they will be fulfilled and shipped. The international tracking number will be updated automatically to your order.
**Please note:
if you are working with our Dynamic Policy Creation feature you need to disable it as it cannot work together with Hipshipper.
You cannot have any other international policy on your account beside Hipshipper. Having other international policies on your account will cause orders of items which have these policies to be shipped to Hipshipper as well, no matter their destination.
Check out our other Help Center articles which might be useful for you:
For any further questions you are welcome to contact us through the support :)