Learn how you can maximize your profits by automatically raising your prices for best-selling items and lowering them for bad-selling items
The orders monitor will optimize your listings' prices according to their sales.
If the product is popular and keeps selling, the system will increase its price, leaving you with more profit for your frequently selling items.
If the product stops selling, the system will decrease the price so you will be more competitive and might sell it again.

Let's go over the configuration of this system:
1. To get into the system go to:
Monitors → Orders Monitor
Click on the pencil icon on the left-button of the page to allow editing.

Let's go over the configuration: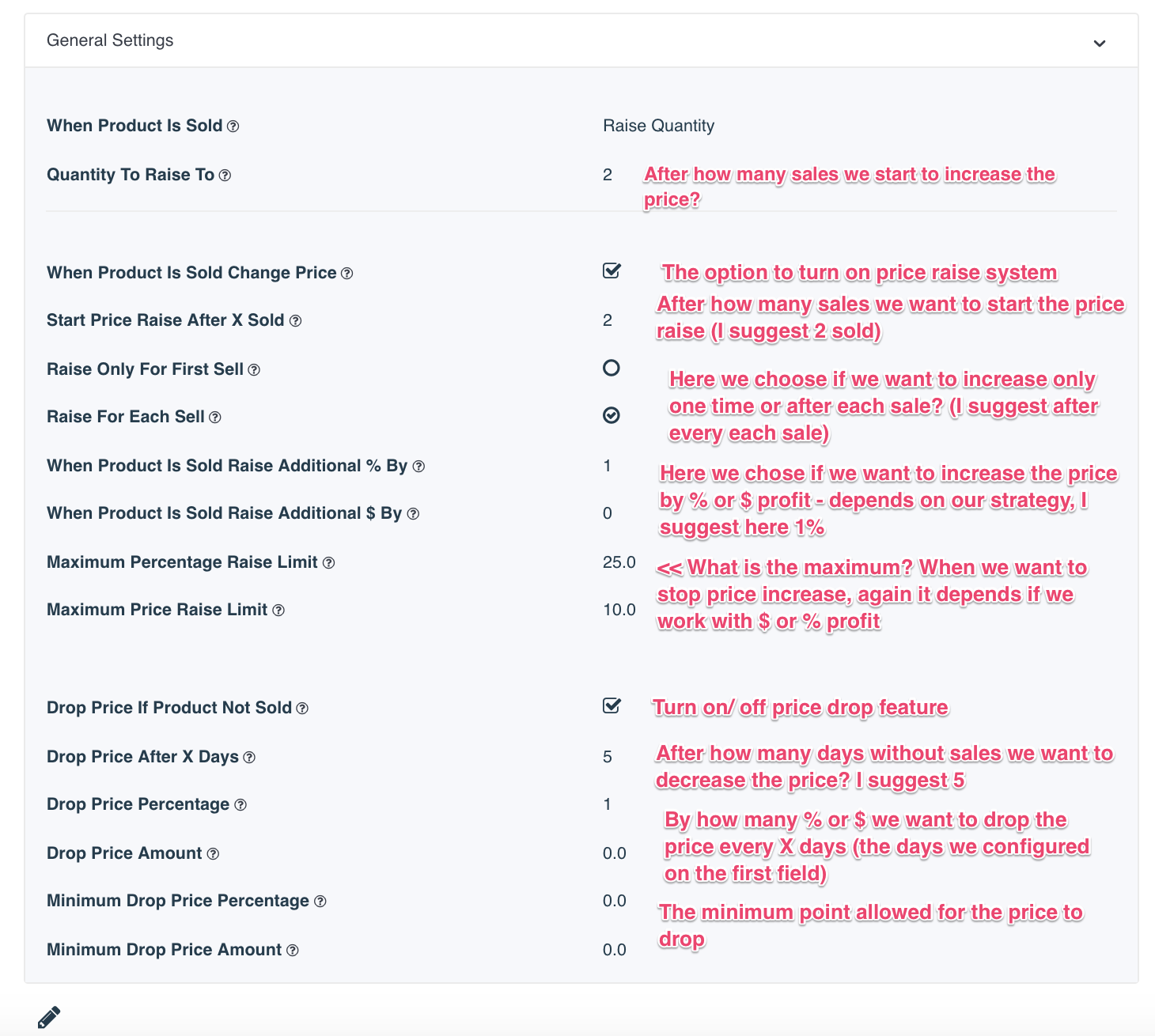 You can watch this tutorial for more info:

Waiting to see you scaling up your profits!
If you have any other questions not answered here we will be happy to assist you at the support chat.
______________
Last Update Date: Mar 1st 2020