Learn how to overcome numbered errors like 605, 620, etc
This article explains AutoDS V1, our OLDER version.
It seems like you got left behind and still not upgraded to our newer V2 version if You still see this article! No worries, you can start the process NOW!
👇🏻Click on the link below to Start the Migration👇🏻
SAVE YOUR TIME - Go ahead and transfer to our New AutoDS V2 Version!
We have the same Tutorials & Features on our V2 section, don't worry about it!
___
The number of the presented error is irrelevant to you.
The error number internally represents for us the page in the system where the error took place.
You need to read the message of the error.
The error can be related to the AutoDS system, eBay error, or can testify on a local issue on your browser.
If you can't understand an error, please open a chat or ticket in the system, and send us a print screen of it along with a description of the action you tried to do, the name of your store, and the item you tried to upload or edit.
Here are some examples of the error:
Internal Server Error Error Code (605)
This error usually means you need to clean cache and cookies from your browser.
Check out this help article to learn how to clear cookies and cache.
If you did so and yet you're still experiencing this error when you try to edit or upload more than one item, please address us at support with a screenshot and a list of items you tried uploading/ editing.
Error Uploading Listings. Error Code: (620)
An error on one of the uploads pages: single uploads, bulk uploads, or scheduled uploads.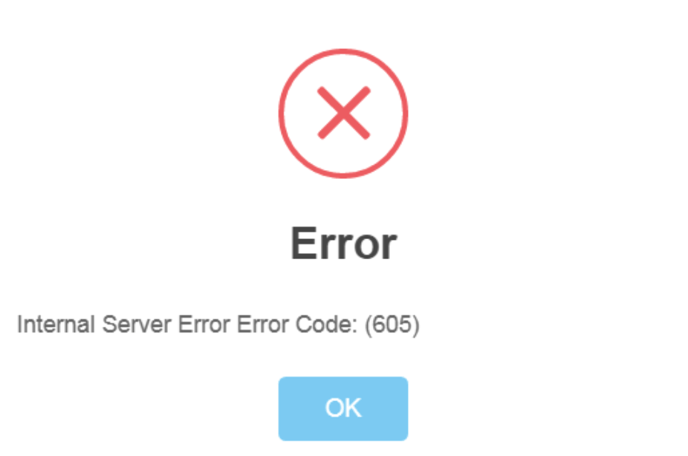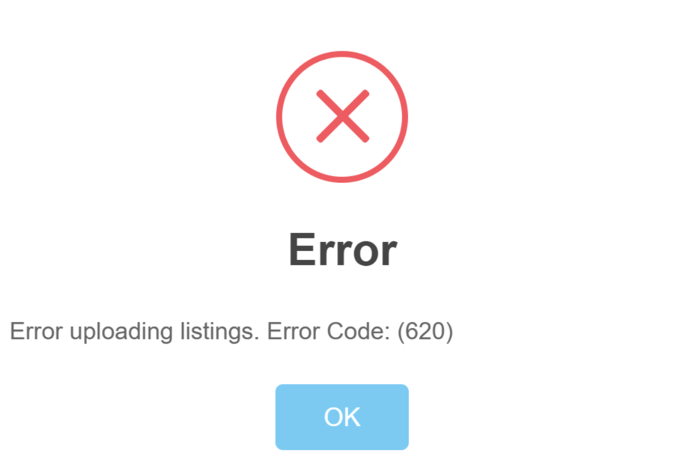 Enrich your knowledge from these related articles:
If you have further questions that were not answered in this article, please do not hesitate and turn to us at the support chat - we will be more than happy to assist you.
----
LUD: August 20th. 2020.