Follow this checklist to learn why your order does not appear on AutoDS.
This article explains AutoDS V1, our OLDER version.
It seems like you got left behind and still not upgraded to our newer V2 version if You still see this article! No worries, you can start the process NOW!
👇🏻Click on the link below to Start the Migration👇🏻
SAVE YOUR TIME - Go ahead and transfer to our New AutoDS V2 Version!
We have the same Tutorials & Features on our V2 section, don't worry about it!
___
An order will not appear on your Orders page for several reasons:
If your Orders Monitor is not turned ON, the order will not appear on the Orders Page. Please make sure your Orders Monitor is turned ON: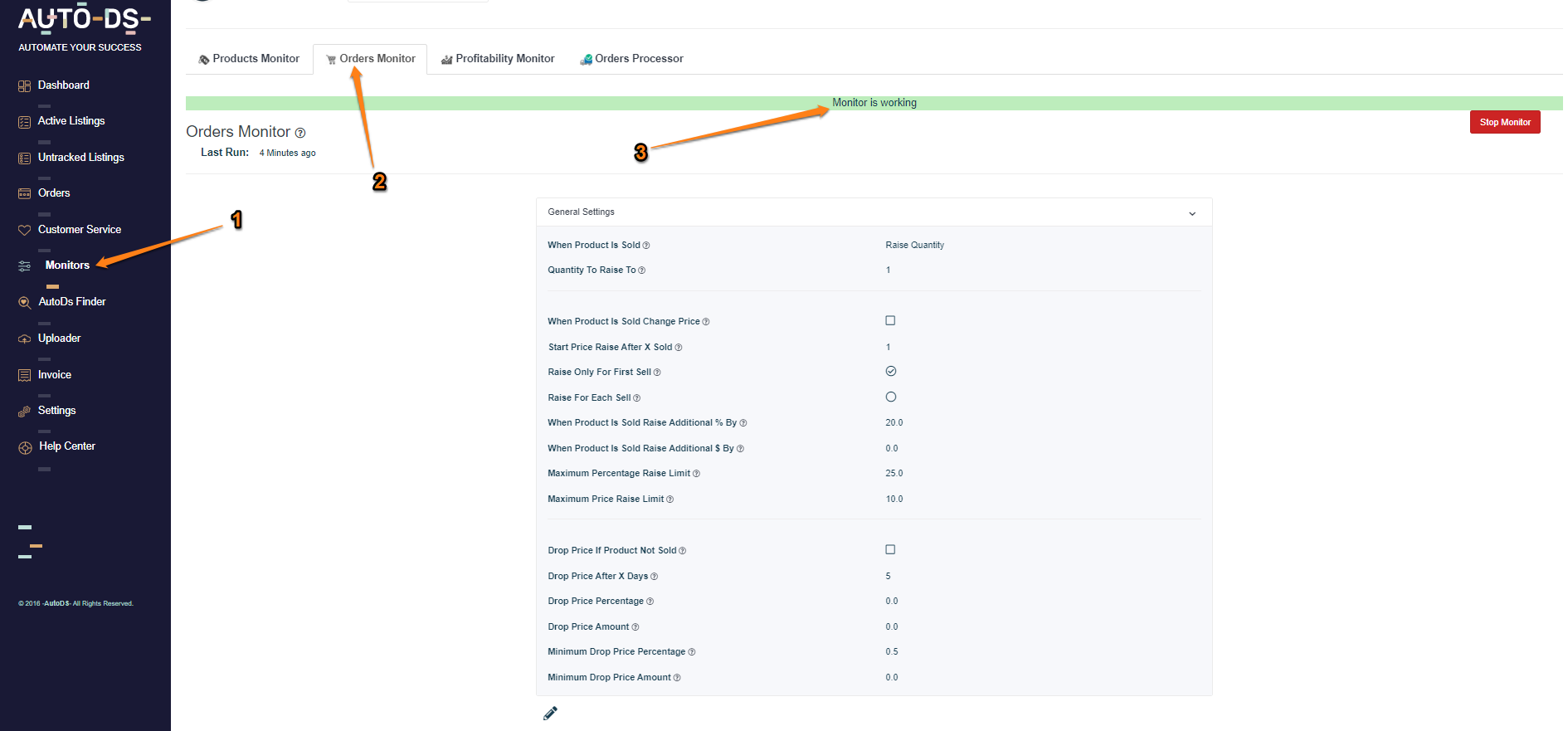 2. The payment for the order was not received on Paypal at the same time the order was placed by your buyer. If more than 48 hours passed between the order date and the payment date - the order will not appear on AutoDS. This cannot be reversed - you will need to process your order manually.
Make sure to check the section: 'Require immediate payment' on your eBay payments policy. You can check if the order was paid on time as follows:
The order should appear under 'Awaiting Shipment' on your Seller Hub under Orders:
Seller Hub-> Orders -> Awaiting Shipment.



If the order appears under the 'awaiting payment' section, please send us a print screen of it, so we can keep checking this issue for you.

3. The item is not monitored with us. Meaning, it does not appear under the Active Listings page. If you do not have this option checked on your eBay settings, listings will be automatically ended on eBay after a sale:



Such an order will need to be processed manually.
4. AutoDS could not change the item's quantity back to 1 due to an error from eBay or due to a problem with your eBay limits.

5. Your eBay token needs refreshing (=AutoDS' authorization for your account). You can do it from the settings page on AutoDS. Please note this only applies to API connected stores.
Go to the settings page and click :

Refresh eBay Token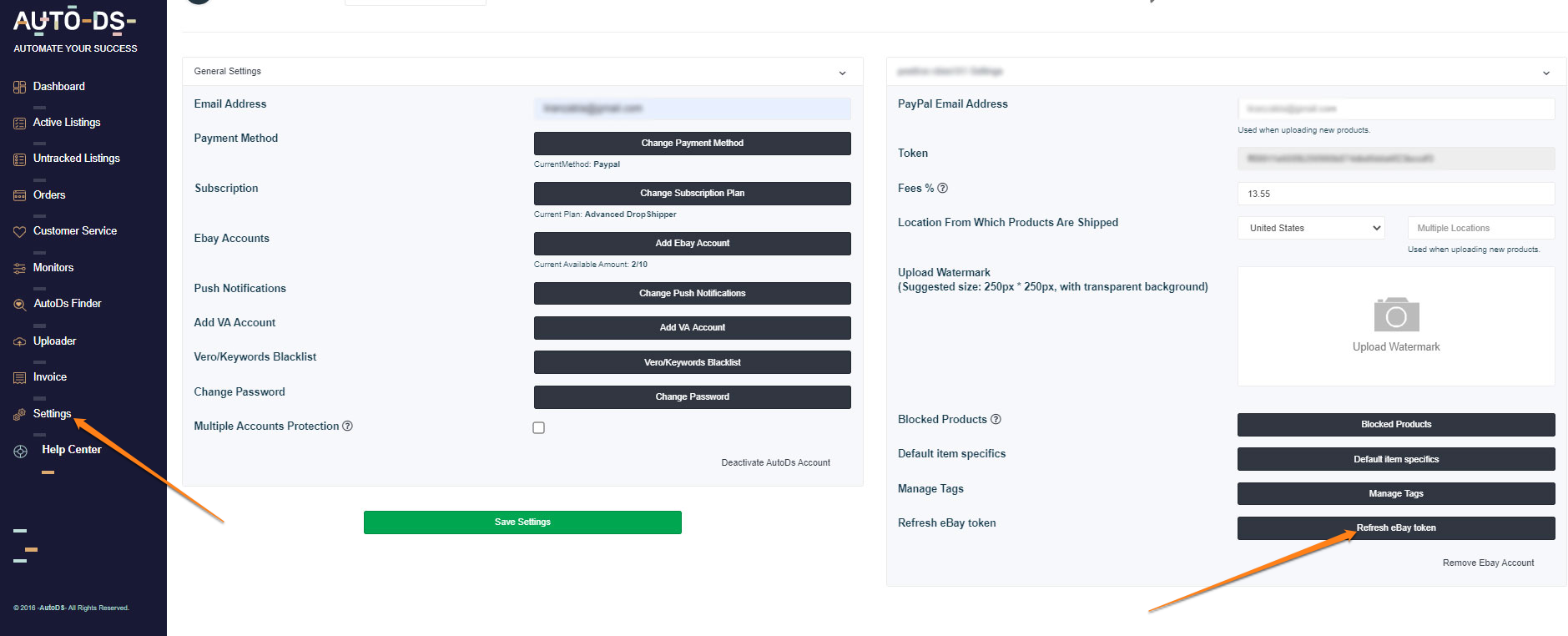 ____________________________________________________
Make sure to re-start the products monitor after doing this. Sometimes this action resets your settings.
6. Non-API accounts: You have a miscommunication on your end. Either the orders monitor on your extension is not running or you're not connected to your file exchange or eBay account. Check your extension log to see if everything is running right.
7. eBay has a bug with transmitting us the order data (applies to both API and NON-API accounts). Not much can be done about it - we recommend that you fulfill the order manually.
If you have further questions that were not answered in this article, please do not hesitate and turn to us at the support chat - we will be more than happy to assist you.

Learn more from these related articles:
What are Errors 605, 602 etc?
Troubleshoot eBay's "Item Location" Error
Sales On Products Out of Stock / Under Cost
___
LUD: August 9th, 2020.