This article explains AutoDS V1, our OLDER version.
It seems like you got left behind and still not upgraded to our newer V2 version if You still see this article! No worries, you can start the process NOW!
👇🏻Click on the link below to Start the Migration👇🏻
SAVE YOUR TIME - Go ahead and transfer to our New AutoDS V2 Version!
We have the same Tutorials & Features on our V2 section, don't worry about it!
___

In order to make it harder on market research software's to scan your store and copy all your listings it is highly recommended not to have your ASIN inserted in the 'Custom Label' field (SKU) on eBay.
AutoDS sets your default settings without automatic SKU fillings, however, we do give the option to add it as some customers have requested it.
If you have automatic SKU filling checked you can uncheck it here:
Monitors --> Price Monitor
Uncheck Automatic SKU Filling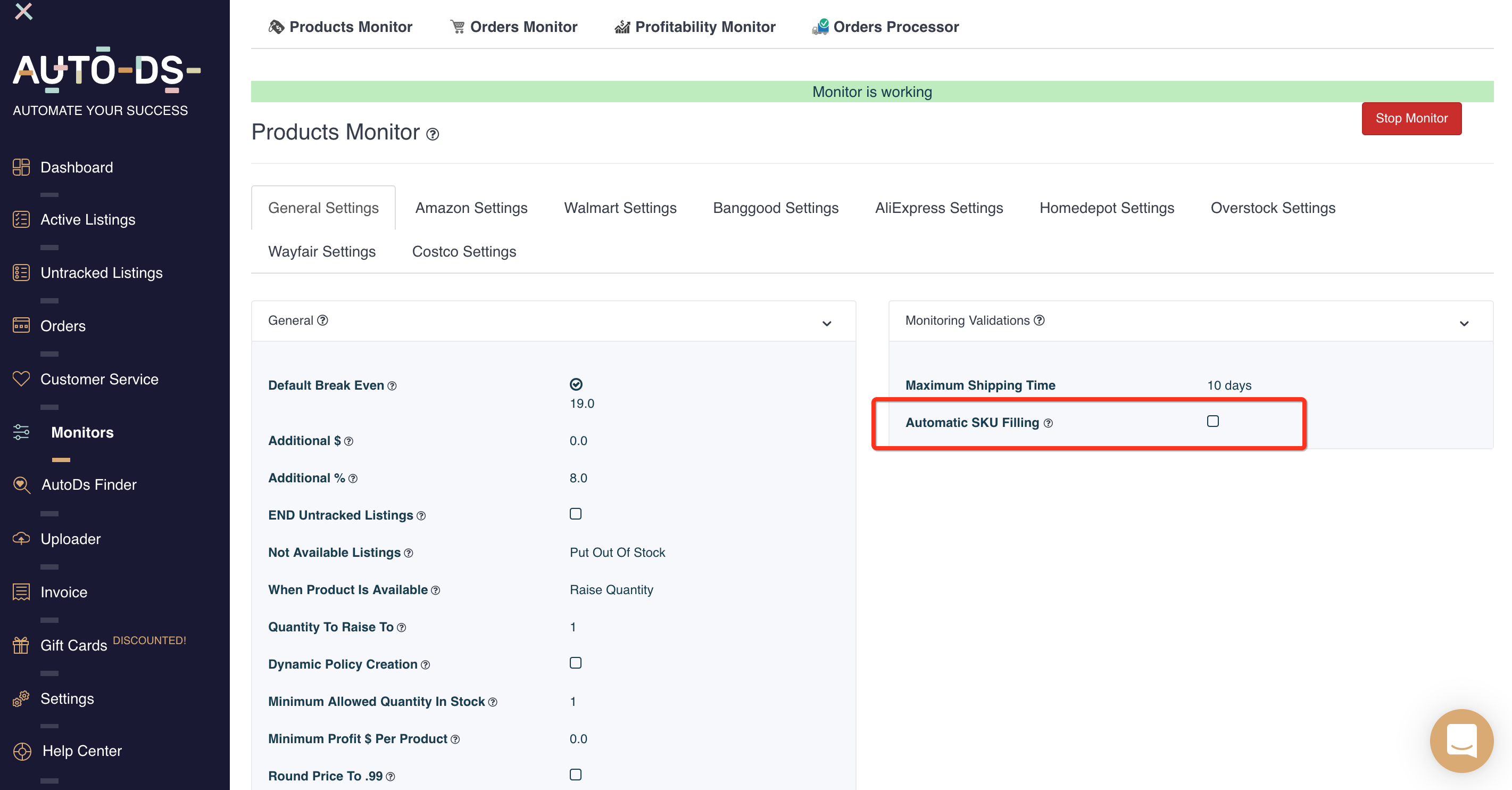 To remove existing product identifiers from your listings on eBay follow the following steps :
Go to Seller Hub -> Listings -> Active

You can customize your table and add 'Custom Label' to see your source product identifiers in that column. Then mark the listings in bulk: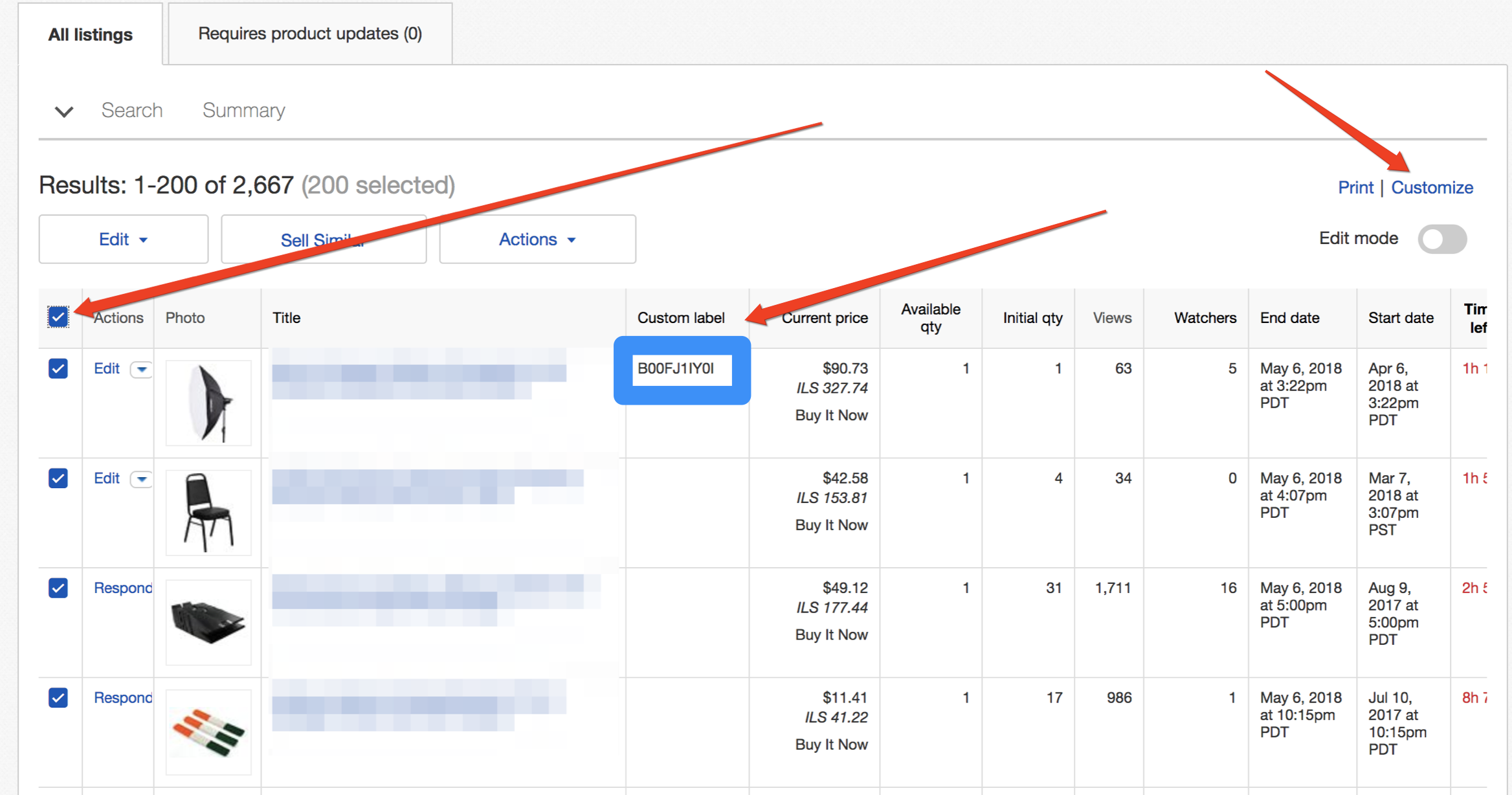 Click and start with the first batch of 500 (1-500):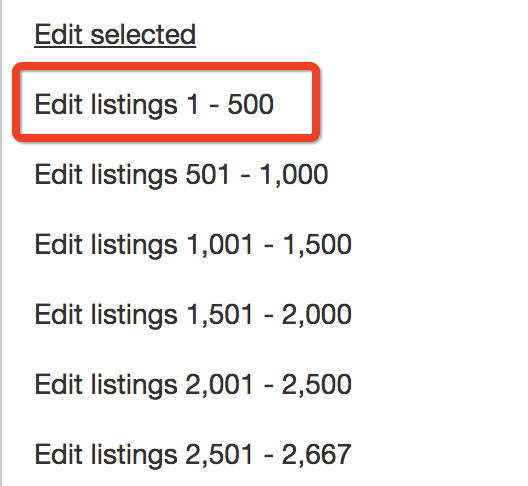 You will be transferred to the bulk change page on eBay.
It might take a while for eBay to process your listings: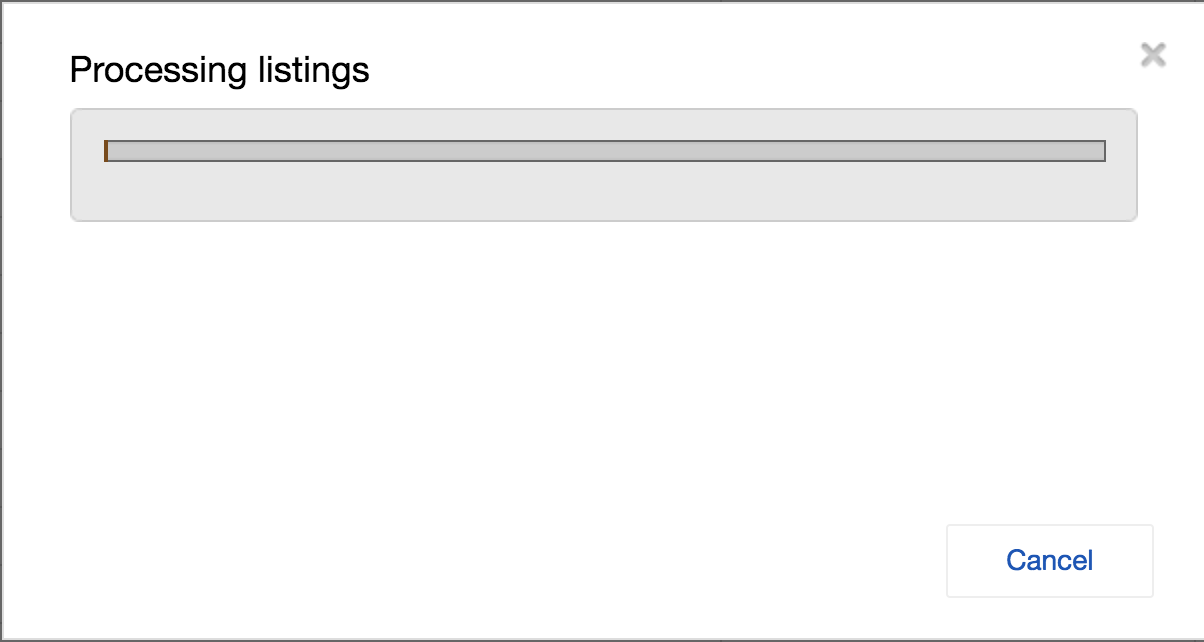 Select all listing and then click Edit Fields and choose Custom Label :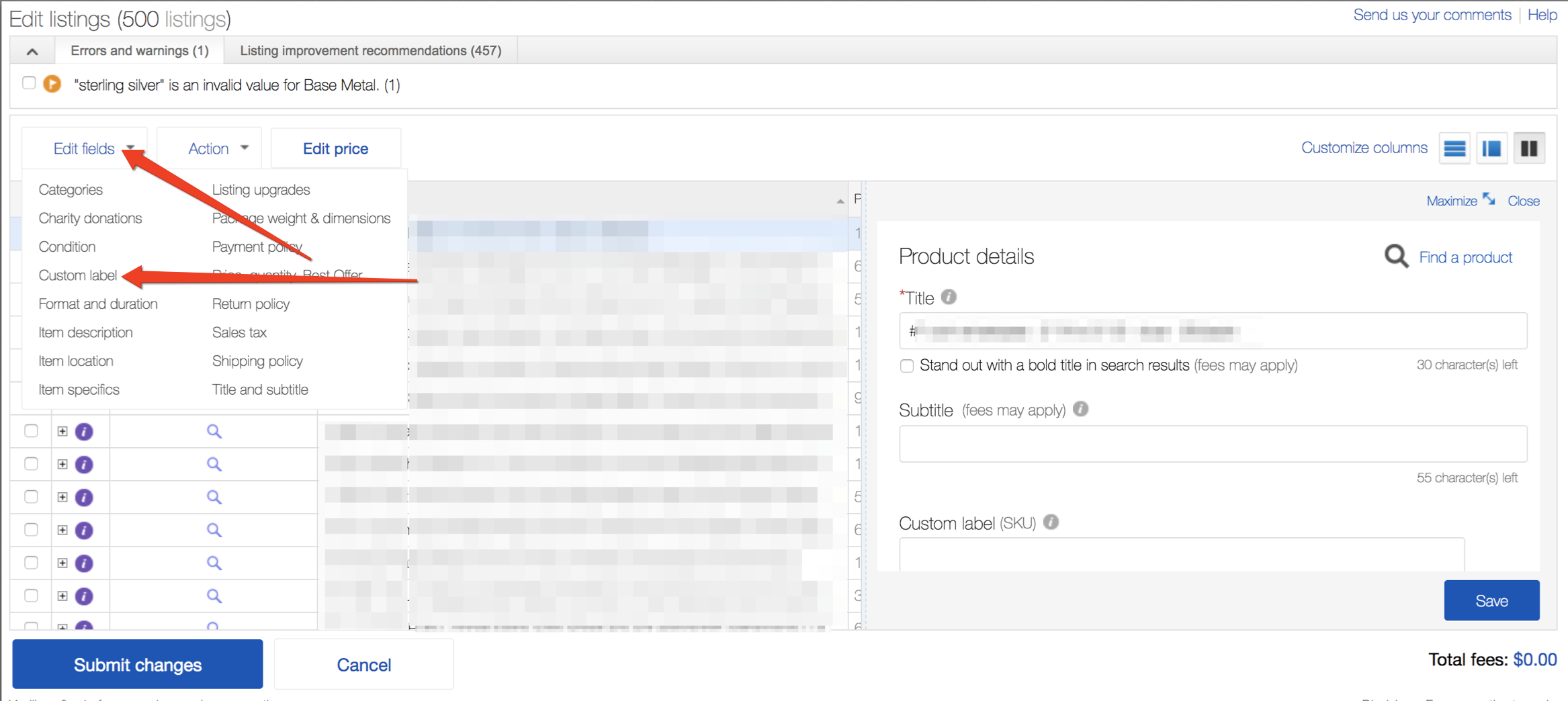 Change Custom Label to Remove from all - notice NOT to change any other field: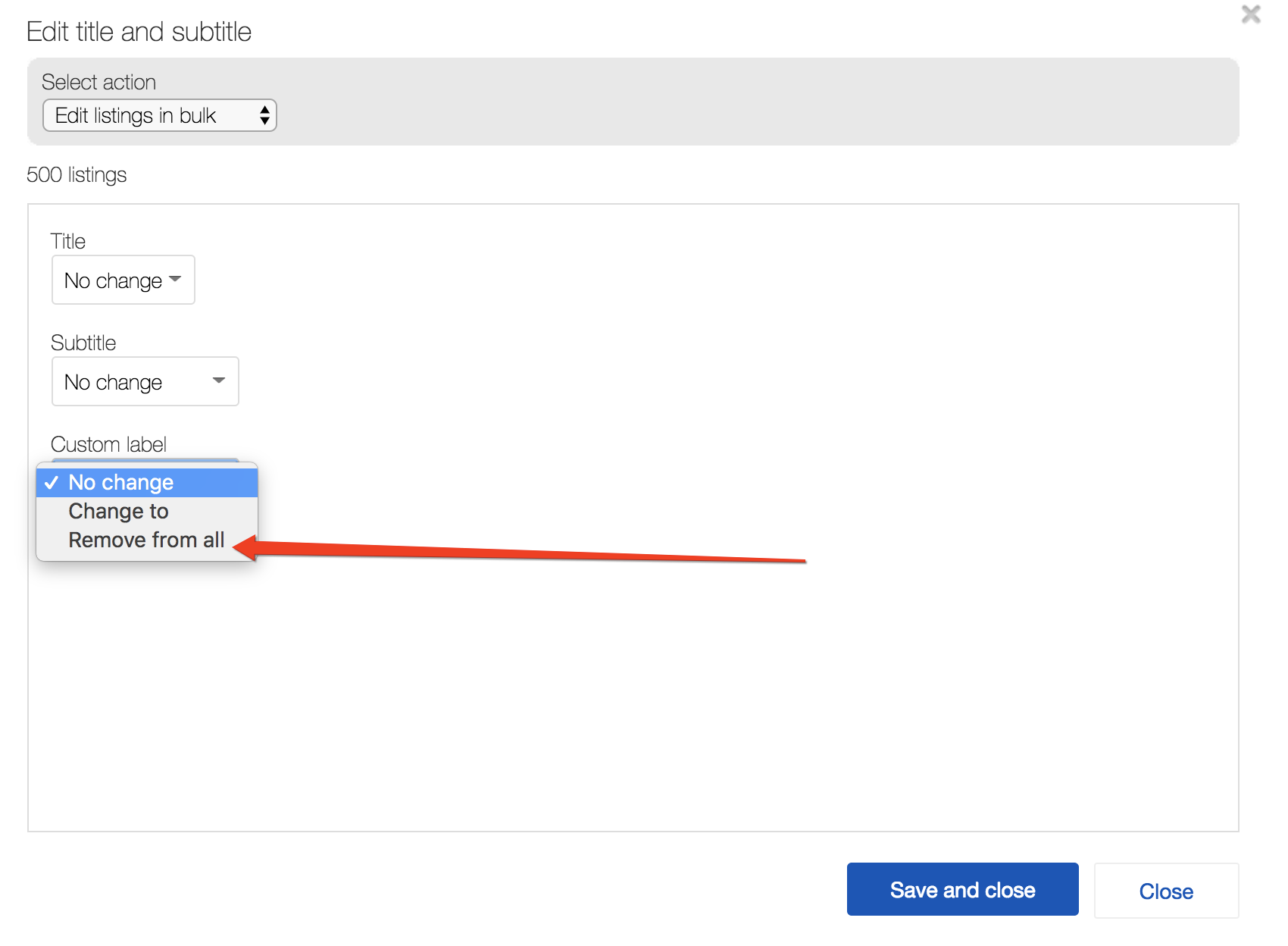 Then click save and close and the changes will take into effect in few seconds.
You will be asked to confirm the changes: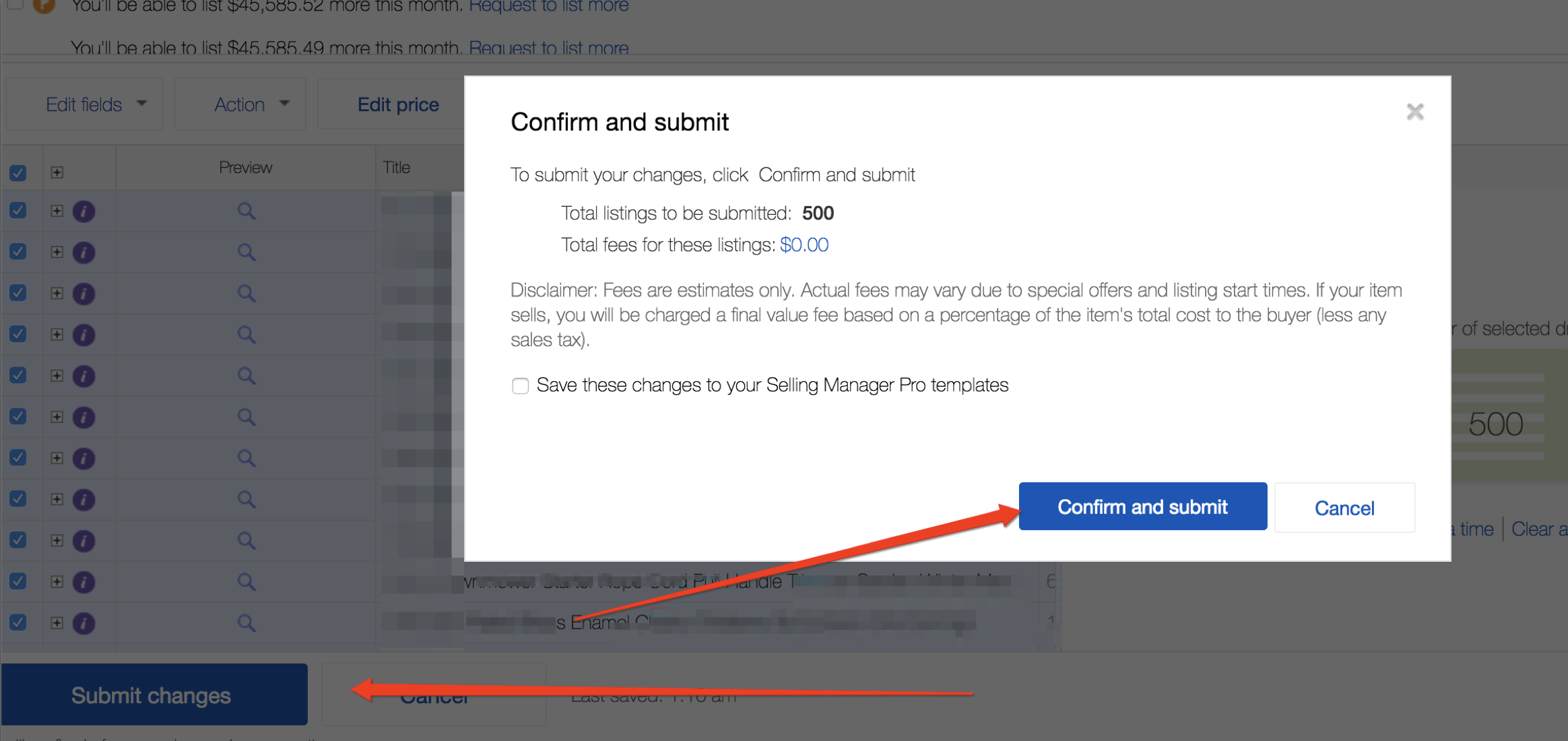 Repeat the process with the remaining batches of listings (501-1000, 1001-1500 etc.)
Check out these other pages that we think you will find useful:
For any further questions you are welcome to contact us through the support :)
____
LUD: 14.17.19