This article explains AutoDS V1, our OLDER version.
It seems like you got left behind and still not upgraded to our newer V2 version if You still see this article! No worries, you can start the process NOW!
👇🏻Click on the link below to Start the Migration👇🏻
SAVE YOUR TIME - Go ahead and transfer to our New AutoDS V2 Version!
We have the same Tutorials & Features on our V2 section, don't worry about it!
If you are reading this, you've probably reached your AutoDS listings' limits so it's time to upgrade your plan.

In order to change your subscription plan please go to:
Settings → Change Subscription Plan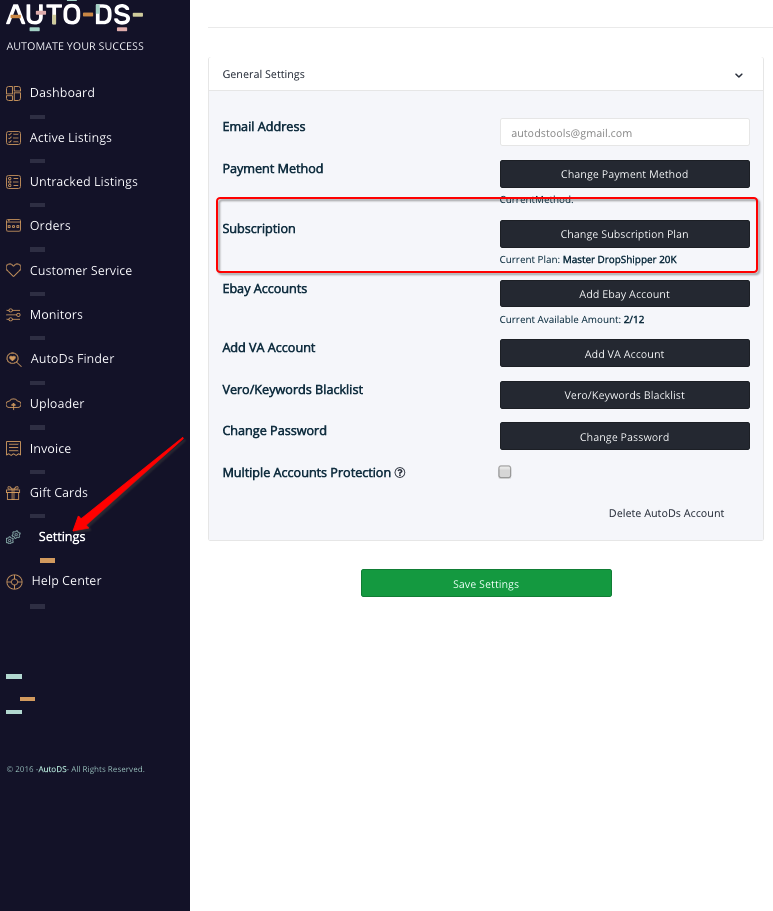 Here you can see your current plan and also see the other plans offered by sliding the mark left or right on the horizontal bar, as well as change and add features or buy credits.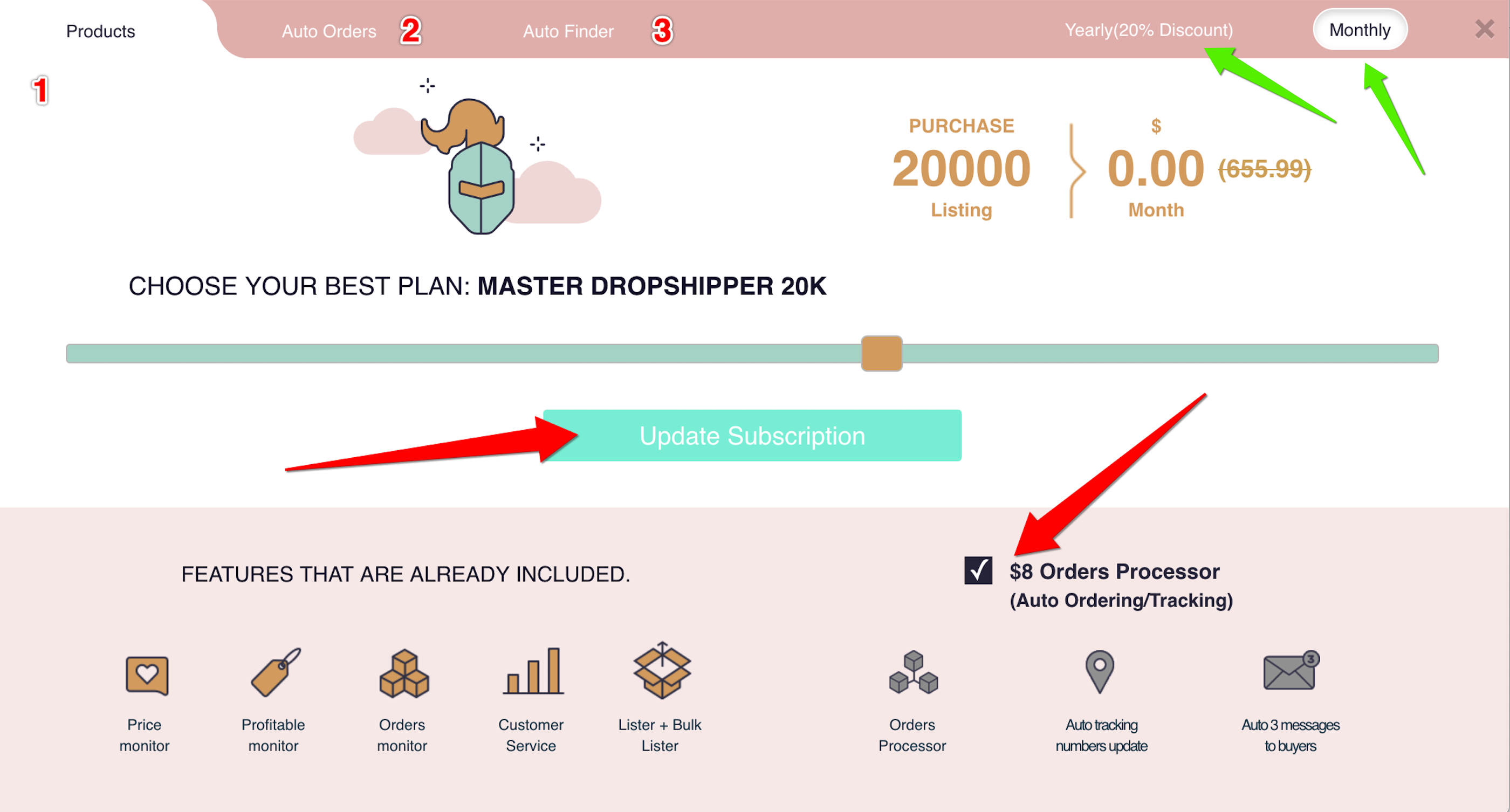 1 - Your limit of listings to be uploaded/monitored
2- Purchase of Auto Order Credits
3- Purchase of Auto Finder Credits
You can check or uncheck the '$8 Orders Processor' subscription depending on whether you wish to have your orders processed automatically or not.
You can also choose between a monthly plan or a yearly one. Note that all yearly plans come with a 20% discount.
As a final step, remember to click 'Update Subscription' to save your changes. You will be charged immediately via your updated payment method for the difference between the plans.

If you chose a yearly plan - you will pay the total yearly rate at once.
When you downgrade a plan, the relative sum will be added as a discount to your future monthly invoices.
For questions about refunds or payments, please submit this form and our customer support specialists will get back to you via email within 24 hours.
If you have further questions that were not answered in this article, please do not hesitate and turn to us at the support chat - we will be more than happy to assist you.
---

LUD: February 19th, 2021
.