This article explains AutoDS V1, our OLDER version.
It seems like you got left behind and still not upgraded to our newer V2 version if You still see this article! No worries, you can start the process NOW!
👇🏻Click on the link below to Start the Migration👇🏻
SAVE YOUR TIME - Go ahead and transfer to our New AutoDS V2 Version!
We have the same Tutorials & Features on our V2 section, don't worry about it!
___
You can add access to the Orders Processor to your subscription plan at any time.
Adding the Orders Processor for 8$ a month allows:
Automatic placing of your orders on the supported source site (with payment of AO (Auto Order) credits.
Sending 3 messages to buyers
Updating tracking numbers
Leaving feedback to the buyers
Converting AMZL tracking number or all tracking numbers to BCE (depends on your settings)
To upgrade your plan go to:
Settings --> Change Subscription Plan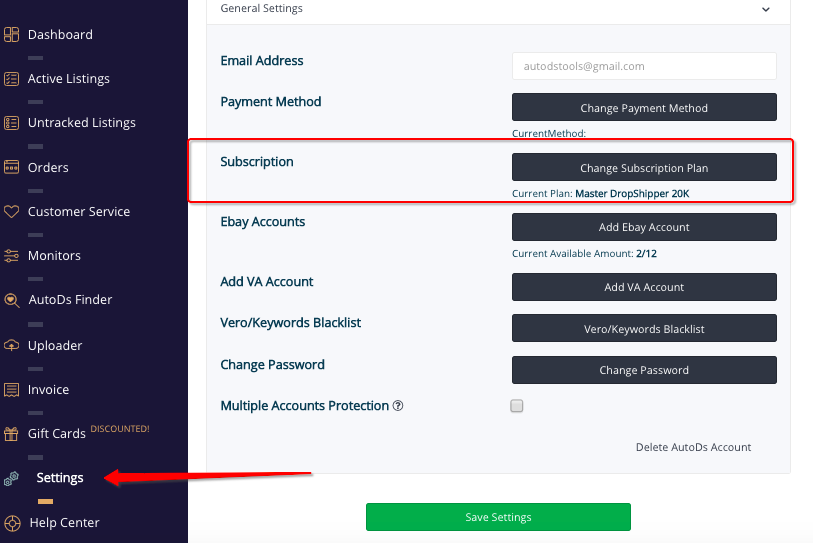 Then check the box:
8$ Orders Processor (Auto Ordering/ Tracking)
And click - Update subscription

A charge for this feature will be deducted from your PayPal account for the next 30 days of subscription and as long as this is checked you will be charged additional 8$ for it.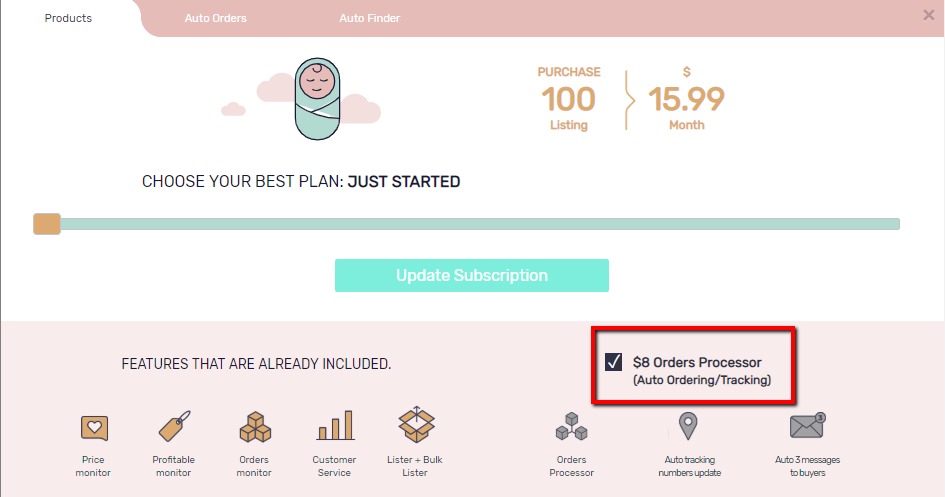 The orders processor subscription will allow you to have automation for your manual orders.
To have our bot placing the order for you, you need to buy Auto Order Credits from the Orders or settings Page: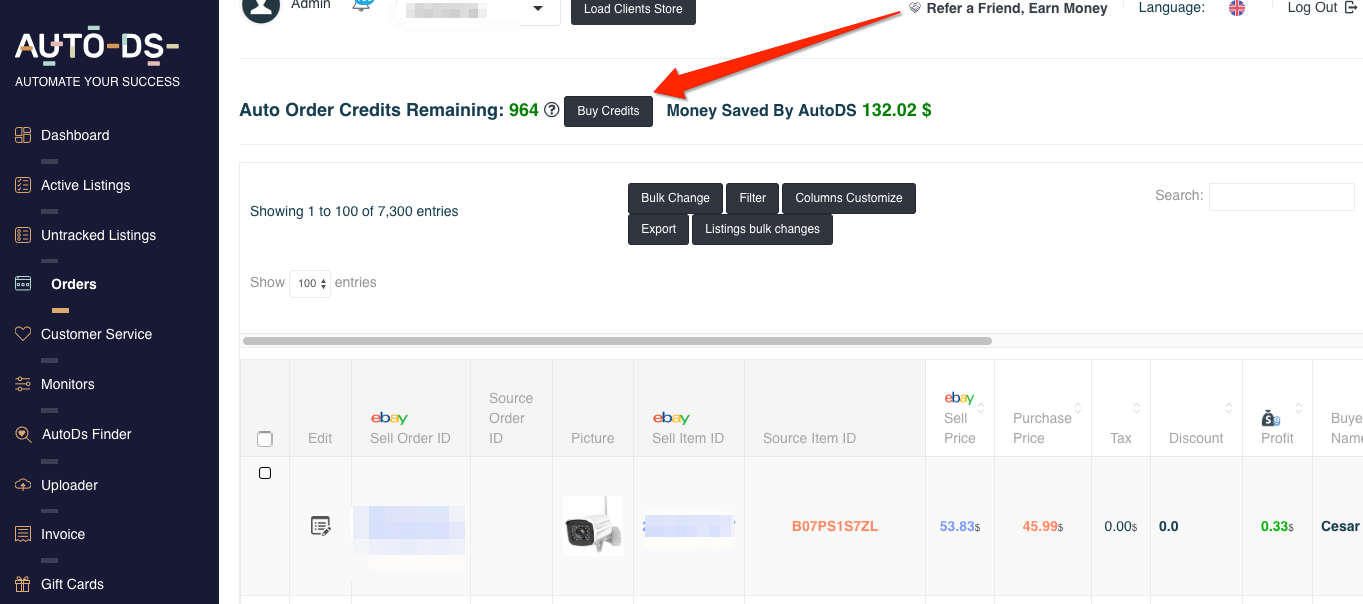 See how to add the Orders Processor in this short video:
If you wish not to have it - simply uncheck the box and then click Update Subscription.
If you have further questions that were not answered in this article please don't hesitate and turn to us at the support chat - we will be more than happy to assist you.

___
LUD: 9.10.19