Enjoy a more stable monitoring and uploading experience - no need to have your computer on 24/7!
After you have added your non-API store, you will be required to download the Chrome extension.
Visit the Chrome Web Store at this link to download the extension to your browser.
After you downloaded the chrome extension - copy the AutoDS token by clicking on 'Get Your Token'. then, paste it in the extension and click 'Update':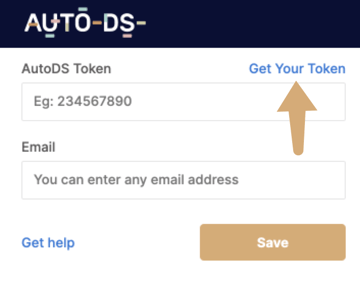 * IMPORTANT: The status in this window will remain as 'Waiting for extension initiation' until the system detects you have installed the Chrome and added your AutoDS token.
Afterwards, you will need to update the AutoDS file exchange token:
When the tokens are added this is how the extension should look like: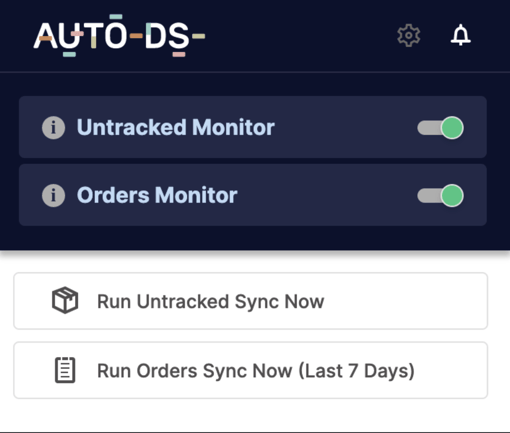 Check out this Article to learn how to use the extension.
Note: We require the File Exchange token. However, we will be using the SellerHub Reports system on eBay to managed your listings as since June 15th, 2021 eBay switched to using this system.
FAQ:
Q: Do I need to keep my computer on with a stable internet connection to have the repricing and uploading monitor if I have the File Exchange token updated?
A: No. That's the best part of it! Monitoring and product uploading will happen regardless of whether the extension and Chrome are on. However, new orders or untracked products will not be monitored if the computer is not on or there's no internet connection while the browser is up. As soon as you log in to your AutoDS account while the extension is on they will populate in a matter of few minutes.
Q: If I want to enjoy auto-ordering in my store, should I have my computer open to allow this?
A: Yes. That is if you wish AutoDS to fulfil the order on the source site as soon as possible. You can also have them fulfilled automatically when you open your computer and connected to the internet again.
---
If you have further questions that were not answered in this article, please do not hesitate and turn to us at the support chat - we will be more than happy to assist you.