This article explains AutoDS V1, our OLDER version.
It seems like you got left behind and still not upgraded to our newer V2 version if You still see this article! No worries, you can start the process NOW!
👇🏻Click on the link below to Start the Migration👇🏻
SAVE YOUR TIME - Go ahead and transfer to our New AutoDS V2 Version!
We have the same Tutorials & Features on our V2 section, don't worry about it!
-----
When you first register to AutoDS, you will be directed to add your eBay account as API or non-API account.
If you wish to add more accounts you can do it from the settings page.
Here's how:

Add eBay Account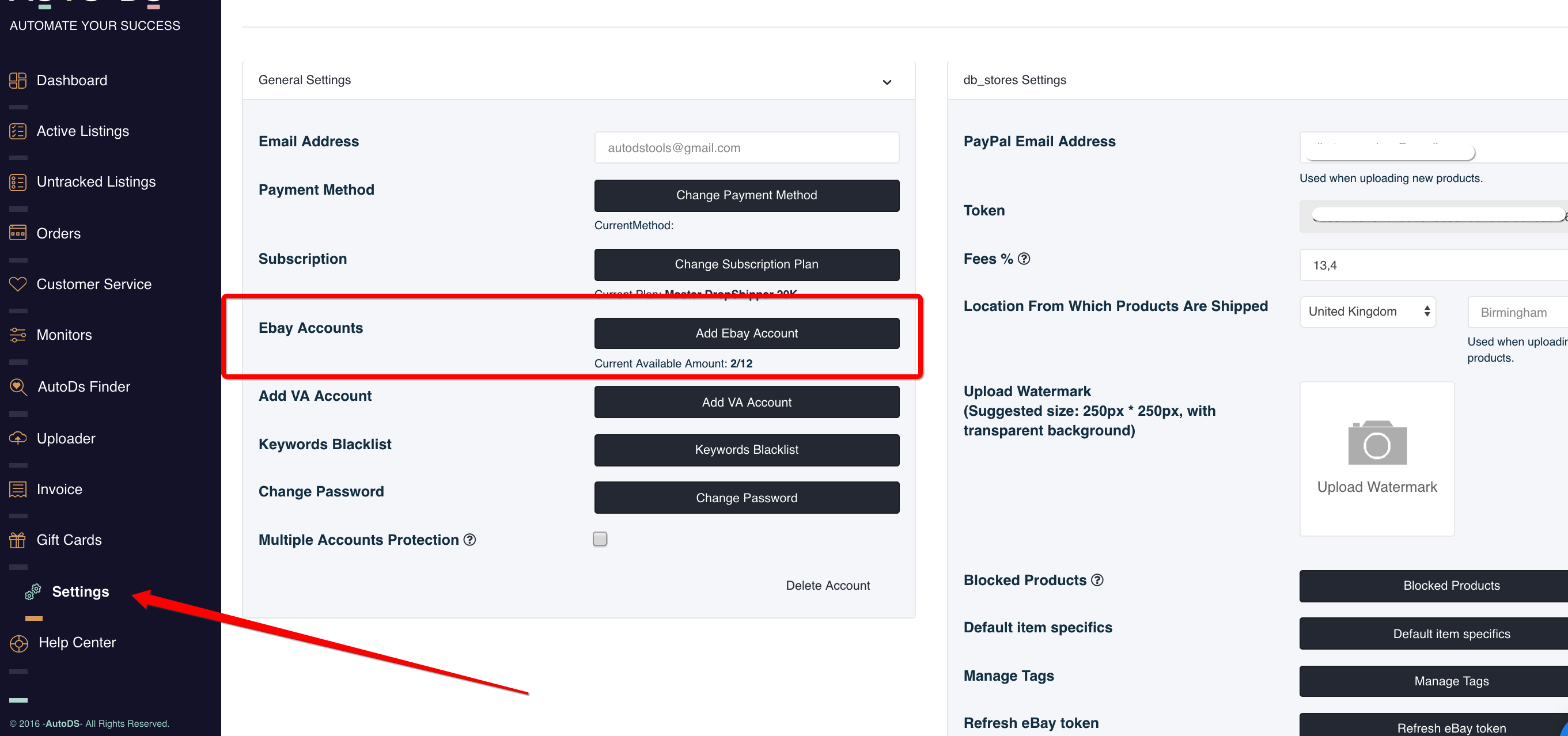 When you add it you will have the option to choose API or non-API.
An API connection will open eBay's login page and ask for your approval for 3rd part authorization.
A non-API account will ask you to name the account and set up the first settings like break even and suppliers.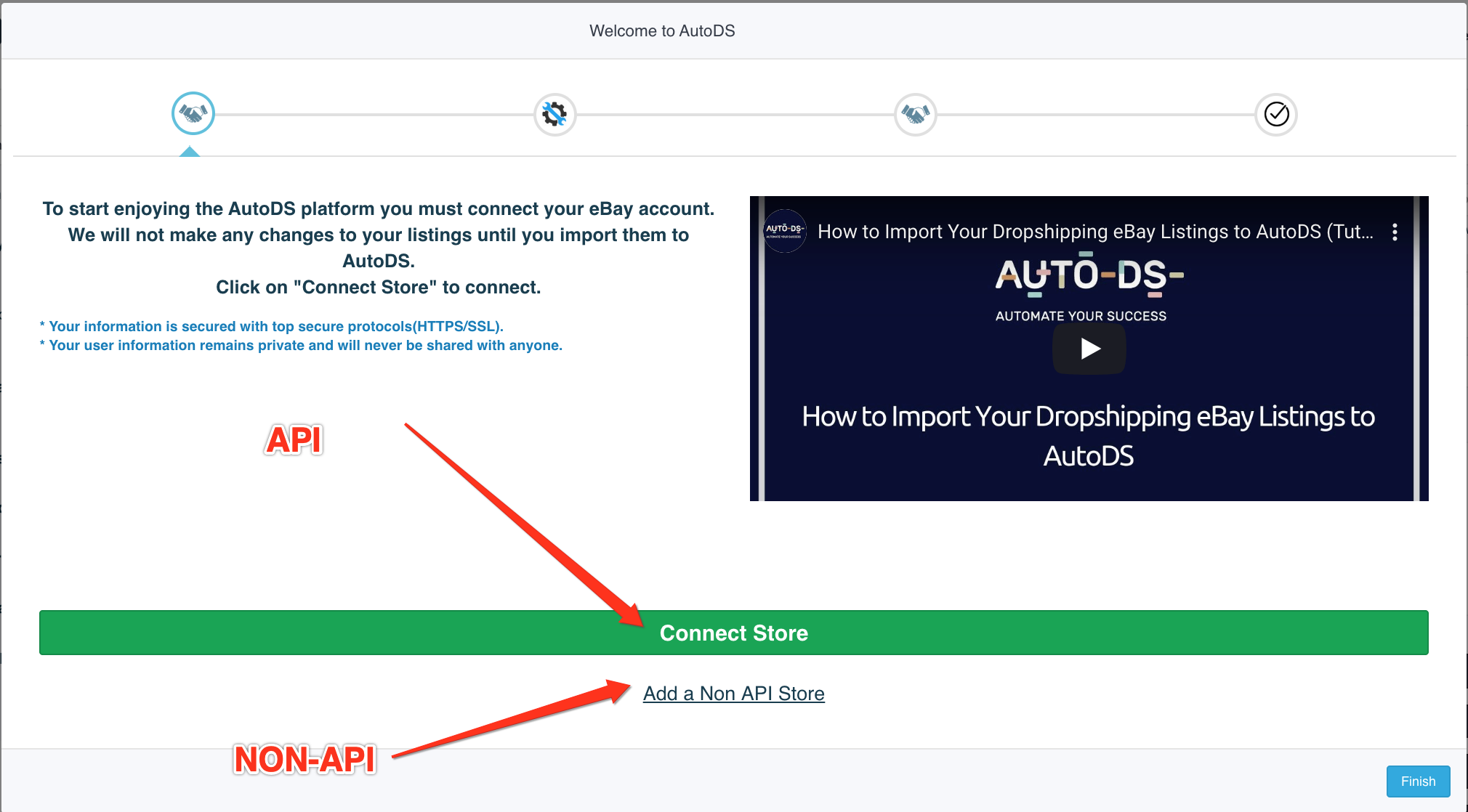 You can add up to 10 eBay accounts. AutoDS does not charge you for additional eBay accounts - you can manage as many as you wish.
If you need to add more than 10 accounts address the customer service chat and the agents will gladly increase your limit.
If you have further questions that were not answered in this article, please do not hesitate and turn to us at the support chat - we will be more than happy to assist you.
__________
LUD: 15.1.20