Learn how you can maximize your profits by automatically raising your prices for best-selling items and lowering them for bad-selling items
This article explains AutoDS V1, our OLDER version.
It seems like you got left behind and still not upgraded to our newer V2 version if You still see this article! No worries, you can start the process NOW!
👇🏻Click on the link below to Start the Migration👇🏻
SAVE YOUR TIME - Go ahead and transfer to our New AutoDS V2 Version!
We have the same Tutorials & Features on our V2 section, don't worry about it!
This article explains AutoDS V1, our current version supporting dropshipping to eBay only. If the images you see do not match the ones on your account, it means you are using the newer version (V2) which will soon be offered to all our users. Check out this link for the article relevant to you.
-----

The orders monitor will optimize your listings' prices according to their sales.
If the product is popular and keeps selling, the system will increase its price, leaving you with more profit for your frequently sold items.
If the product stops selling, the system will decrease the price so you will be more competitive and might sell it again.
Let's go over the configuration of this system:
1. To get into the system, go to:
Monitors → Orders Monitor
Click on the pencil icon on the left part of the page to allow editing.

Let's go over the configuration: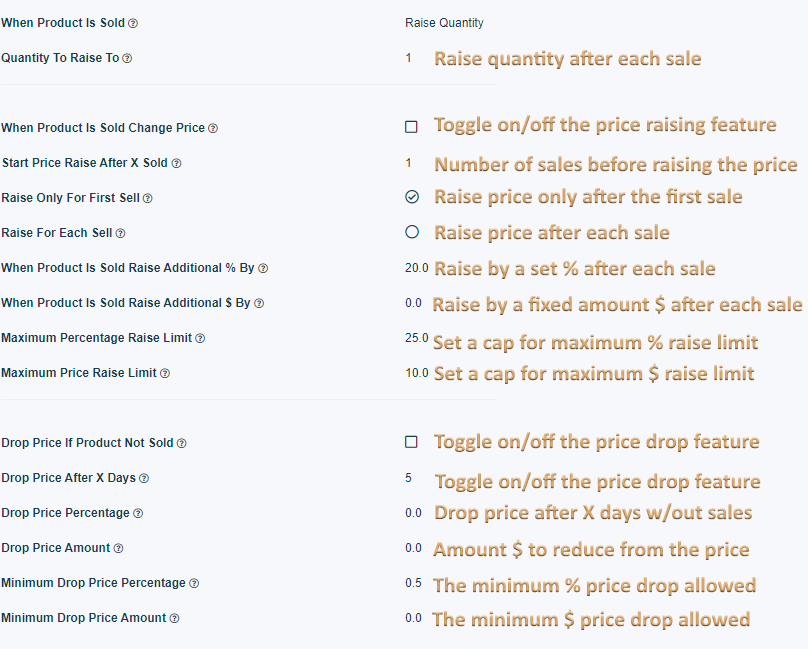 You can watch this tutorial for more info:

FAQ:
Q: What happens if I set both a $ and % profit rise and limit? When will the price raise stop?
A: The profit value will keep increasing per the value you set until it reaches the limit for each field.
If you have any other questions not answered here we will be happy to assist you at the support chat.
Check out these related articles to learn more:
AutoDS' Profit Calculation on Active Listings Page vs Orders' Page
Profitability Monitor - Non-Selling Products Remover
How to Set Up the Products Monitor
______________
Last Update Date: July 2nd 2020